by Norman F. Jacobs, Jr.
Construction claims are becoming increasingly prevalent and expensive, and many are delay- or impact-related. Contractors are claiming cost due to increases in overhead, escalation, and overtime, as well as lost efficiency due to acceleration and out-of-sequence construction. Likewise, owners are counterclaiming for the increased cost of extended overhead and loss of income from the facility. This article, the third in a four-part series, delves into how the project manager can reduce claims by mitigating delays and monitoring project risk.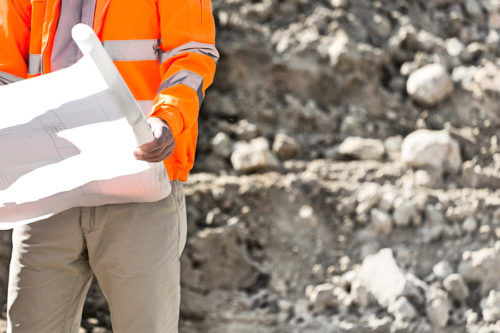 One way of reducing delay claims is not to build. Another is to build on schedule. A third way is to closely monitor progress, issuing excusable time extensions in a timely manner and carefully documenting non-excusable delays. Key elements relating to schedule and cost should be analyzed for inclusion in the contract specifications, as they can serve as a mechanism for determining responsibility for delay and calculating related damages. All schedule activity leads and lags should be similarly scrutinized.
The project manager is required to minimize delay through visibility of the critical path method (CPM) schedule. The greater visibility a schedule has, the more likely it is a spurious delay-related claim for extra costs may be successfully denied. Likewise, the murkier a schedule is, the greater the possibility is a claim will be put forth and an award for additional costs made.
Contract administration and claims avoidance
Construction project managers must take to heart recommendations on contract administration procedures if they are to help a project team successfully bring or defend against change order requests, RFI difficulties, claims, and litigation. These recommendations include guidance on document management, schedule analysis, cost control, and negotiation. During the bid phase, a contractor generally documents its approach to the project through an estimate breakdown, correspondence with subcontractors and suppliers, preliminary schedules, and site visits.
During the construction phase, documentation should be kept in the regular course of business. It is most important to create and maintain a record-keeping system—staff should keep daily records fully and accurately documenting project progress in the field and any significant problems. Project managers should ensure they have all agreements, changes, and directed extra work in writing, and make sure the individual directing any additional work is authorized to do so. All correspondence should be uniquely and consecutively numbered and maintained in a log, to facilitate analysis in the event of any schedule change or dispute.
This log must track everything, including:
letters;
e-mails;
telephone reports;
submittals;
RFIs;
change orders;
proposals;
time extension requests;
payment requests; and
CPM schedule updates.
Project managers should be aware the CPM schedule monthly update may necessitate major changes to the project schedule. To ensure proper documentation, the project manager should daily record actual start and completion dates of each CPM schedule activity, providing timely and adequate input. All change orders and time extensions should be added to this update, which must also record change orders, out-of-sequence starts, the status of RFIs, and the dates of any delay or impact occurrence.
The CPM schedule can help a project manager manage, plan, schedule, monitor, and control project time. It may also be used to define delays and impacts, when properly updated. Projects typically consist of a network diagram of activities, some of which must be completed sequentially and others concurrently. Every project has its critical path—the longest continuous 'path' of sequential activities, representing the total elapsed duration of the project. The activities on the critical path must be completed as scheduled, or a delay will occur, preventing on-time completion.
Daily reports, another important document generated during the construction phase, may be used to create an as-built CPM schedule. They should report the details of all activities worked on during the day, and must be factual, unbiased, legible, clear, comprehensive, and written in an objective, professional tone avoiding any statements that could discredit or embarrass the writer when read from an adversarial perspective. A submittal log should track the date any shop drawing was submitted and when it was approved, and meeting minutes should also be kept.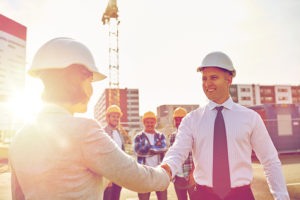 Project managers must critique all CPM schedule data, including the monthly updates, with their narrative report. It is also important to retain any hand-drawn schedules used by field personnel to explain how a particular portion of the work is to be constructed. Project managers should review all records of schedule input provided by consultants, subcontractors, owners, and architects, and any delay to or impact on the CPM schedule must be added to the schedule at the monthly update and explained in the narrative report.
These additional activities should be logically tied to the schedule activities they affect. One way to incorporate a delay to a schedule activity that has started would be to split the affected activity up, with the delay added in the middle, then perform a time impact analysis (TIA) showing the delay in a fragnet (i.e. a fragment of a CPM network).
The construction project manager must have administrative power allowing prudent negotiation of all changes and claims related to his or her project. Changes are inevitable on most projects, but the contract governs the timeframe and procedures for recovering cost and time. It is the contractor's responsibility to prove the merits of a change-related claim, so he or she should prepare change order requests seeking all known impacts on cost and time. All too often, contractors put off doing detailed time extension analyses when preparing change order requests, generally because of a lack of qualified staff. This is not best practice, and often leads to disputes. Proving entitlement to a time extension is a prerequisite to recovering extended project overhead and other cost impacts.
To fulfill the responsibility of contract administration when involved in change management, the construction project manager must create and follow a methodical and systematic plan. Generally, change order claim negotiation will not be resolved in just one meeting, and a detailed negotiation schedule should be set when it becomes obvious more than one meeting is needed, including deadlines for any deliverables. If an impasse is reached in the negotiations, one should escalate the issues to the next resolution level immediately.