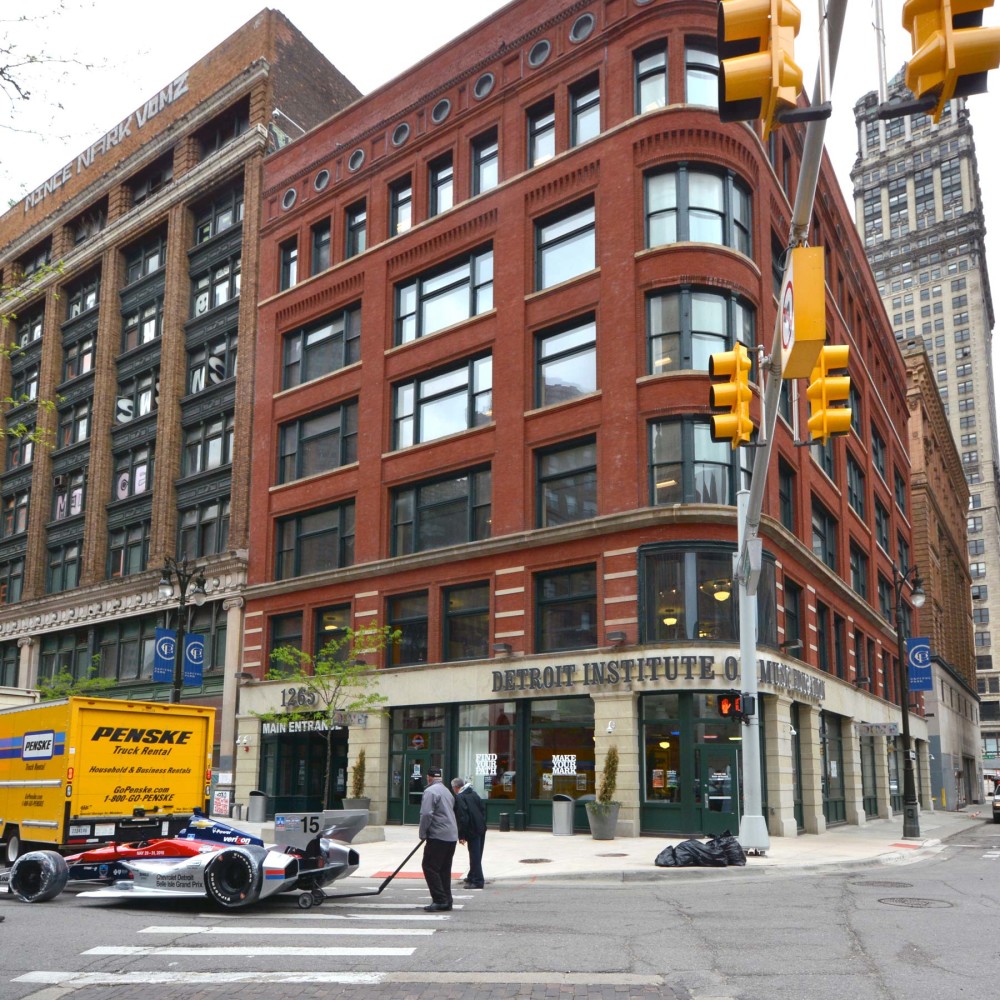 When it was built in 1897, Detroit's Bamlet Building did not have to contend with the loads associated with modern-day cooling towers, chillers, and other heavy rooftop HVAC systems.
So when it came time to renovate the 3345-m2 (36,000-sf) brick and timber structure, the project team turned to comparably lighter-weight variable refrigerant flow (VRF) technology and rooftop equipment mounts with footings for strategic weight distribution. In doing so, they also minimized roof penetrations from ductwork, curbs, and more conventional labor-intensive fabricated I-beam supports. The design team estimates a savings of 30 percent in installation labor and materials versus traditional mounting methods.
"We considered packaged rooftops, water source heat pumps with an evaporative closed-circuit cooler, and a four-pipe fan coil system with a rooftop chiller—they all exceeded the roof's weight-bearing capacity," said consulting engineer George Hopkins, a principal at Peter Basso Associates (PBA) in Detroit.
To offset the roof's weight-bearing limitations, the design team specified proprietary tubular, corrosion-resistant, hot-dipped galvanized modular steel equipment mounts to support seven groupings consisting of 20 VRF condensers ranging up to 325,000 BTU. The condensers provide refrigerant to 39 fan coils supplying the majority of air-conditioning and partial heating through open architectural ceiling and rectangular metal ductwork.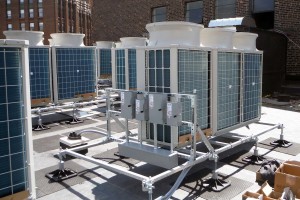 Since the building is now home to the state-of-the-art music academy, Detroit Institute of Music Education (DIME), acoustics were a concern.
To address this, the design called for the use of anti-vibration nylon footing pads to minimize vibration and noise transmission to the music rehearsal and performance spaces, along with the third-floor recording studio. Further, the pads—measuring 304.8 x 304.8 mm (12 x 12 in.)—were strategically positioned over roof joists, helping preserve the roof's structural integrity and distributing the VRF units' weight.
"The anti-vibration feet allowed us to eliminate the expense of conventional spring isolators and other equipment," Hopkins said.
A 7500-cfm (i.e. approximately 12740 m3/h) air-to-air energy recovery ventilator (ERV) supplies outdoor air to each floor's fan coil. The ERV return air is supplied by ceiling plenums, bathrooms, and janitor closet exhaust air. Due to the roof's weight limitations, the ventilator is located on the third floor.