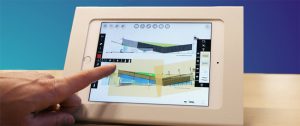 National Council of Architectural Registration Boards (NCARB) has announced several updates to its Architect Registration Examination (ARE) policies to protect the health and safety of test-takers amid the COVID-19 pandemic.
Here are some updates to the ARE 5.0 testing and rescheduling:
test centers in the Unites States and Canada are closed starting March 18;
test-takers can reschedule existing exam appointments for free and rescheduling fee will be waived through the end of April; and
NCARB is providing a 90-day extension to all test-takers and passing exam scores remain valid for a five-year period, known as the 'rolling clock,' which NCARB will automatically extend.
In a press release, NCARB said it will continue to monitor the situation and update its community of architects and emerging professionals.
For the latest news on how the coronavirus is impacting ARE, click here.