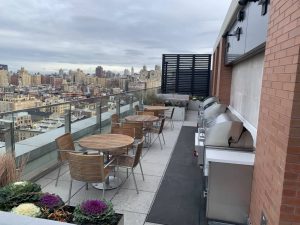 The New York City Council passed landmark legislation making it the nation's largest city to phase out fossil fuels for new construction and gut renovations.
According to a press release from Hoffmann Architects Inc., council voted on Dec. 15, 2021 to set carbon dioxide emission limits that effectively prohibit fossil fuels, like gas and oil, in most new buildings and gut renovations. Instead, buildings will be all-electric, which will cut carbon and methane emissions and improve local air quality.
Requirements will phase in over five and a half years, a timeline intended to allow the market to catch up with new products and design strategies, and also to delay implementation in larger buildings to appease developers' concerns. For buildings under seven stories, the law goes into effect on Jan. 1, 2024, then on July 2, 2027 for buildings seven stories or taller. Buildings with 50 percent or more affordable housing units have an extra two years to comply (2026 for under seven stories and 2028 for taller buildings).
The law provides exceptions where required for certain uses, like manufacturing, hospitals, laboratories, and commercial kitchens, as well as for buildings used to generate electricity or treat sewage or food waste. Hot water systems also have extra time to convert to all-electric, as products designed to meet the market at scale are still limited. The law covers not only new construction, but also gut renovations that require new building permits.
Before the new requirements go into effect, the law requires that the Mayor's office conduct studies on the feasibility and cost of heat pumps, and on the reliability and resiliency of the city's electric grid.