Adaptability

Paintable acoustic panels can be manufactured in any size up to 1524 x 3048 mm (60 x 120 in.). While they are typically flat, they can also be curved or molded. As they are CNC-cut, any shape or arrangement is possible. Panels shaped like animals, trees, hills, or valleys, are possible. This capability allows the designer to utilize all three dimensions to create a unique space. When the treatment approach is meant to be discreet, flat panels utilizing colors matching the surroundings allow for stealthy or visibly unassuming acoustics. These panels blend in and become part of the space, enabling the domination of other design elements.
Paint and acoustics
The acoustical properties of the paintable panels have proven to be exceptional. This is unsurprising when considering a natural or unpainted material. However, the generally accepted principle has been that paint would lower the overall absorption coefficient because it is a film and would not be acoustically transparent. Based on independent testing done at Intertek's York, Pennsylvania, test facility, it has been determined paint does not affect the panel's acoustical performance. Figure 1 (page 11) is an example of a 25-mm (1-in.) thick paintable ceiling tile. The upper set of test numbers are the unpainted ceiling panel in a Type E-400 mount. This simulates a typical suspended ceiling arrangement. Directly below it are the results for the same ceiling panel painted with the paintable finish. The tests yield almost identical results. Needless to say, it is important to follow painting directions carefully to ensure the appropriate amount of paint is put on the panels.
The same results can be had when field painting. As previously stated, following painting directions carefully is critical. Special acoustical paint is also recommended, and the paint should be applied with a sprayer, not a roller, for an even application. As with any painting project, two light coats always work better than one heavy coat. If there is multiple gallons of paint being used on a project, mixing them in a larger container will help avoid shade differences between batches. Following these instructions will ensure one has a panel with not only exceptional acoustical properties, but also a beautiful addition to the space.
Conclusion
Acoustical materials are continuously evolving. New offerings with different finishes seem to be entering the market on a regular basis. Fabrics, wood, natural fiber, sustainable materials, stone, and even glass are being marketed as acoustical materials. The paintable panel puts a new twist on an old material. The ability to customize the look of the panel is a trait that has been desired and unavailable until now. There is no longer a need to be limited by the fabric offerings of mills. Colors are essentially unlimited and only the designer's imagination sets the boundaries.
Whether the goal is to achieve a purposeful design element or simply lay in stealthy acoustics that blend in, paintable panels can accomplish the goal.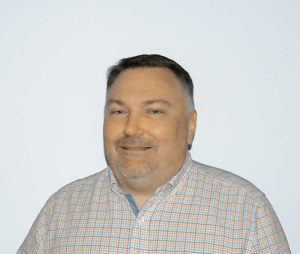 David Ingersoll has 20 years of experience in the soundproofing and noise control industry. In his role as national sales manager, Ingersoll frequently advises architects, designers, acoustical consultants, and engineers on how to use Sound Seal's extensive line of products to solve acoustical problems. He can be reached at dingersoll@soundseal.com.