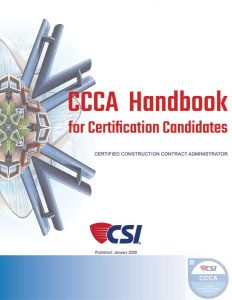 The CSI Practice Guides are a library of comprehensive references specifically and carefully designed for the construction professional. Each book examines the important concepts and best practices integral to a particular aspect of the construction process. They also serve as the core knowledge for CSI's certification program, and are a valuable resource for your reference library. Here are three of the guides you may want for your bookshelf. See them all online at the CSI Learning Library.
Laying the foundation for this series, The CSI Project Delivery Practice Guide provides fundamental knowledge for the documentation, administration, and successful delivery of construction projects.
The CSI Construction Contract Administration Practice Guide presents a thorough overview of standard contract documents and their use in successfully administering construction projects.
The CSI Construction Product Representation Practice Guide is an authoritative resource for the principles and best practices of effective construction product representation. The guide is also a valuable study aid for building product manufactures, sales representatives, and related professionals preparing for the CCPR exam.