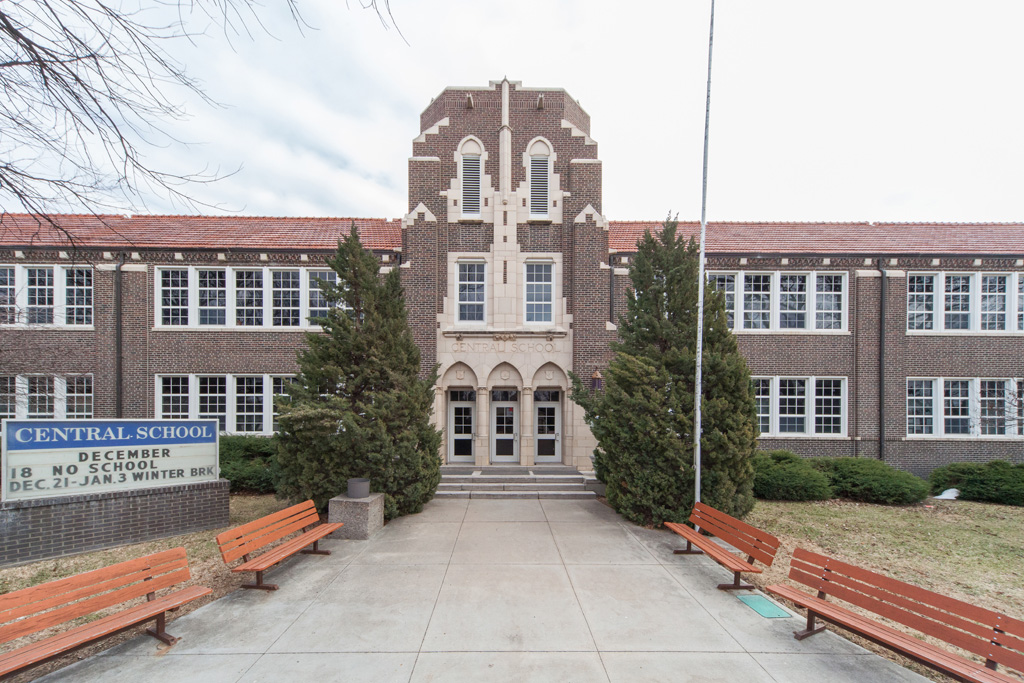 As the educational facilities within Kansas's Dodge City United School District aged, teachers and students noticed the impact the buildings' noisy HVAC systems had on the overall classroom experience. The district decided to solve the problem by equipping the schools with sustainable HVAC systems using geothermal technology. The energy efficient solution is expected to provide students with a better education experience, via a quiet environment, while simultaneously reducing the district's utility bills.
"We work every day to conserve energy," said Morris Reeves, the district's energy manager. "Energy conserved is more money for the classroom—that is what we are all about. Ultimately, we want to improve the teaching environment."
With 10 schools to renovate, the district opted to work on one facility per summer. In 2012, they set their sights on Central Elementary School, a 3252-m2 (35,000-sf) building located in the center of Dodge City.
"[Central] is a two-story brick building constructed in 1927, and the original coal-fired furnace and forced air system was converted to natural gas in the 1940s or '50s," said Reeves. "In 1994, the school got window air conditioning units; before that there was no air conditioning. By 2012, the window units were well beyond their lifespan, and they were noisy and not very efficient."
For Central, the goal of saving both money and energy turned the district's attention toward pairing water-source variable refrigerant flow (VRF) and geothermal technology. The energy-efficient and discreet operation of VRF would offer the school reduced energy usage and increased comfort for students and teachers.
Drew Rose, an electrical engineer with Wichita-based Integrated Consulting Engineers (ICE), served as the project manager and designer for the project. He cited the importance of zoning and control in achieving occupant comfort and operational efficiency.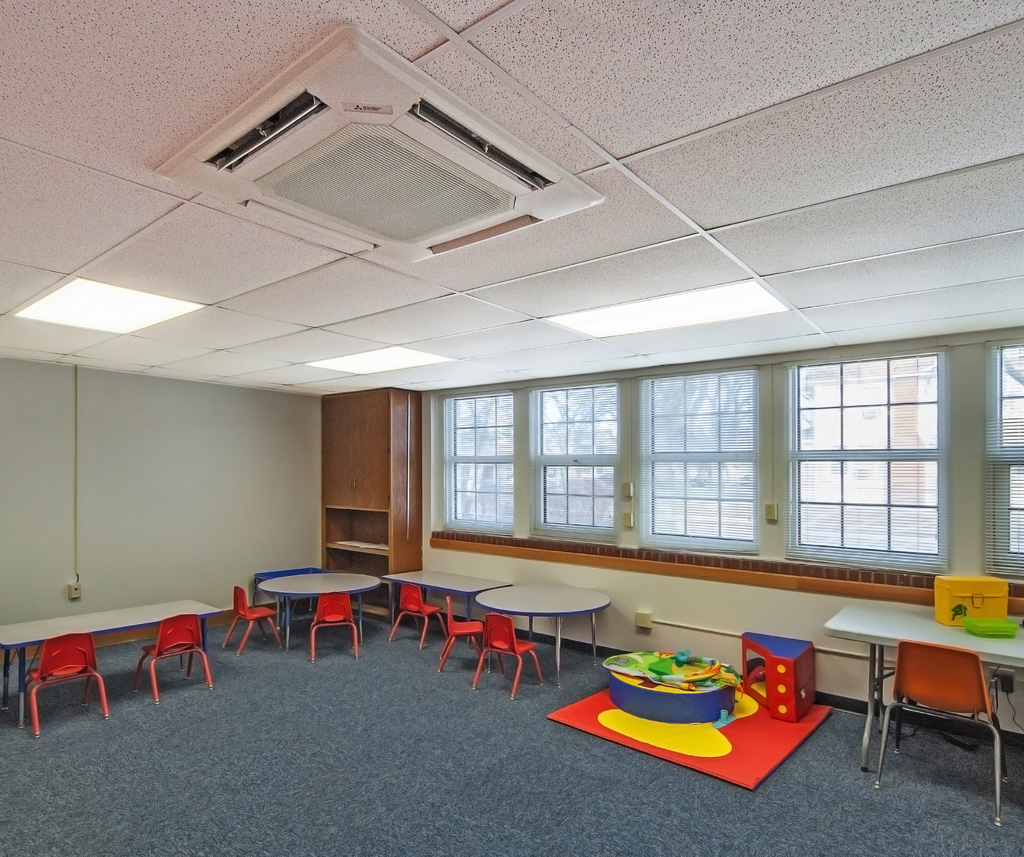 "With the previous system, the control was on or off—no thermostat, no setpoint," Rose said. "We needed efficient cooling and heating in these spaces, which meant we needed increased zoning and better control. VRF offers true zoning and excellent control."
Chris Meyer, the district's maintenance manager, praised the easy installation of VRFs when compared to other options, especially when putting the system in an existing building.
"Some of the walls in Central are up to 0.6 m (2 ft) thick, so getting ducts through the walls without damaging the structure would have been impossible," said Meyer.
The installation team began work over the summer break. The HVAC system was installed and running by the time classes resumed in August, to the joy of students and teachers alike.
"The teachers love it," said Reeves. "They do not have the noisy A/C units going and do not have to shut off the A/C to teach."