Registration has opened for the International Roofing Expo (IRE), which will be held March 1 to 3 at the Mandalay Bay Convention Center in Las Vegas.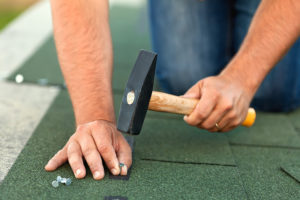 IRE will feature exhibits from more than 475 companies, situated at 1100 booths. Roofing professionals will have ample opportunity to explore companies' products, services, and technologies throughout the 16 hours of exhibit time planned. Exhibit booths will be located in the convention center's Bayside Hall D-E, and will feature innovations related to topics such as insulation, machinery, skylights, roofing materials, ballast, waterproofing, and ventilation.
IRE also offers 44 educational sessions across eight different subject tracks:
general business;
technical
workplace safety;
leadership and management;
green building;
money matters
sales and service; and
legal and human resources (HR).
Sessions are intended to benefit professionals in all sectors of the roofing industry, from designers to contractors to CEOs, and will run all three days of the expo.
Each session will be 90 minutes long, having no more than 15 minutes' overlap with exhibit hall hours to ensure attendees can fully experience both options. In addition, a variety of these sessions can be used to obtain continuing education hours (CEUs).
The expo will open with a keynote presentation on partnership by entrepreneur and retired pilot Lieutenant Colonel Rob "Waldo" Waldman, and will feature a number of other special events as well. These include a welcome party, Emerging Roofing Professionals Meet Up, and National Roofing Legal Resource Center (NRLRC) Luncheon on March 1, the National Roofing Contractors Association (NRCA) Industry Awards Ceremony and Cocktail Reception on March 2, and a booth scavenger hunt, which will run across both days.
More information can be found at www.theroofingexpo.com.