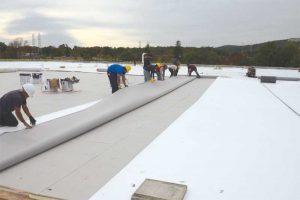 Rooftop equipment, such as exhaust vents and HVAC units, are also important considerations during high winds, as they can be overturned and displaced large distances, thereby severely damaging a roof system. Preventing displacement of rooftop units during weather events is an important resilience measure. If the roof damage from a storm allows significant amounts of water to enter a building, habitability and use may be compromised, potentially rendering a building un-usable, and thus no longer resilient. Fasteners and tethers can be added to the equipment at any time, not just during new construction or reroofing.
Look forward, not backward
According to NOAA, climate changes are expected and the trends are far more frequent and would include more intense weather events. However, historical weather data is the basis for many requirements contained in both commercial and residential building codes. If the reported trends are a result of the increase in frequency, strength, and overall severity, relying on existing code requirements may not be indicative of future performance needs. Given the data and recognizing that buildings constructed now will be in service for many years into the future, building design should be based on a projected or likely future scenario.
A recent publication addresses the challenge of designing for climate change where Elena Mihaly of the Conservation Law Foundation says, "Failure to act in the face of known climate risk could come with legal liability." As greater focus is placed on forward-looking challenges during the design phase, resilient systems will become a higher priority to minimize future risks to building occupants, and design professionals' liability.
Resilient design is a matter of understanding how a building is affected, and designing to withstand those affects.
Resilient incentives and tools
Available tools for resilient design that account for future events include VSH ratings and better-than-code wind resistance requirements.
The Resilient Design Rating System (RELi) provides a framework for evaluating resilient design, and encourages hazard preparedness and risk mitigation. Documents such as ASCE 7 and SPRI's ES-1 can also be used as tools to achieve success in resilient design. Using the most recent versions of these guidelines will often result in a roof system with a higher wind-uplift capacity.
Other resilient design efforts include risk-averse choices when determining a roof's wind loads.
The U.S. Climate Resilience Toolkit provides a framework to discover and document climate hazards, and to develop workable solutions to lower climate-related risks. The toolkit includes a catalog of digital tools to help project teams take steps to build resilience.
WeatherShift, a collaborative project of Arup North America and Argos Analytics, is a software tool that can design stress tests using a range of plausible scenarios, including increased wind speeds, storms, and hail stones. This kind of forecasting can provide valuable information about long-term durability to see how risks change over time.
Conclusion
Sustainable choices are available, readily made and incentivized by programs such as Leadership in Energy and Environmental Design (LEED), the Living Building Challenge (LBC), and Green Globes. Resilience invests in our future by anticipating upcoming challenges, designing above code, providing energy independence, and incorporating community-minded design strategies. We can no longer build for known historical challenges, but also must consider future unpredictability.
To improve building resilience and reduce risk, project teams must prioritize resilient practices in building design. Implementation of these design elements can increase initial installation costs and maintenance efforts, but the return on investment can be significant. Resilient buildings require a commitment to go beyond the lowest first-costs and code-minimums to provide a forward-looking approach that delivers against future impacts and long-term performance (the author would like to thank James R. Kirby, AIA, and Thomas J. Taylor, PhD, for their contributions on this topic).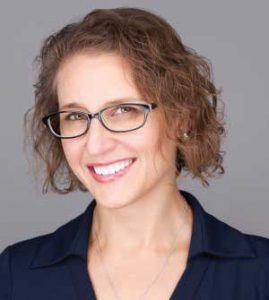 Jennifer Keegan, AAIA, is director of building and roofing science at GAF, and has over 20 years of experience as a building enclosure consultant. She provides technical leadership within the industry as the chair of the ASTM D08.22 Subcommittee and the education section of the International Institute of Building Enclosure Consultants (IIBEC), and advocates for women within the industry as an executive board member for National Women in Roofing and Women in Construction.