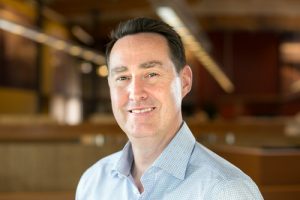 Richard Walker, a nearly 30-year veteran of the construction and real estate industries, assumed the role chief executive officer (CEO) of XL Construction, as part of a planned executive transition. The company's co-founder and former CEO, Eric Raff, is now executive chair.
Walker joined XL Construction in 2014 as chief operating officer, where he helped drive significant growth and build key services, including preconstruction, construction technology and sustainability. Since 2019, he has served as president and facilitated substantial growth.
Previously, Walker served as a senior vice-president with Balfour Beatty Construction and vice-president with Howard S. Wright Construction. Earlier in his career, he led acquisition and development for Kimpton Hotels.
Walker has a Bachelor of Science in finance, with a minor in economics, from San Diego State University and a J.D. from the University of California, Hastings College of Law. He serves as executive board member for HomeAid Northern California, a non-profit dedicated to addressing homelessness.