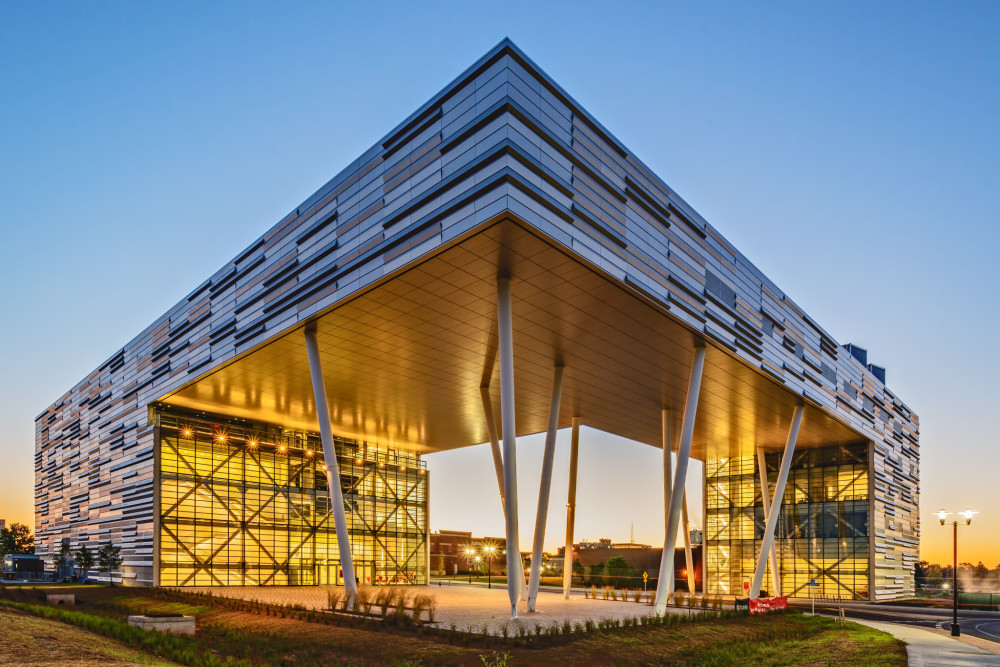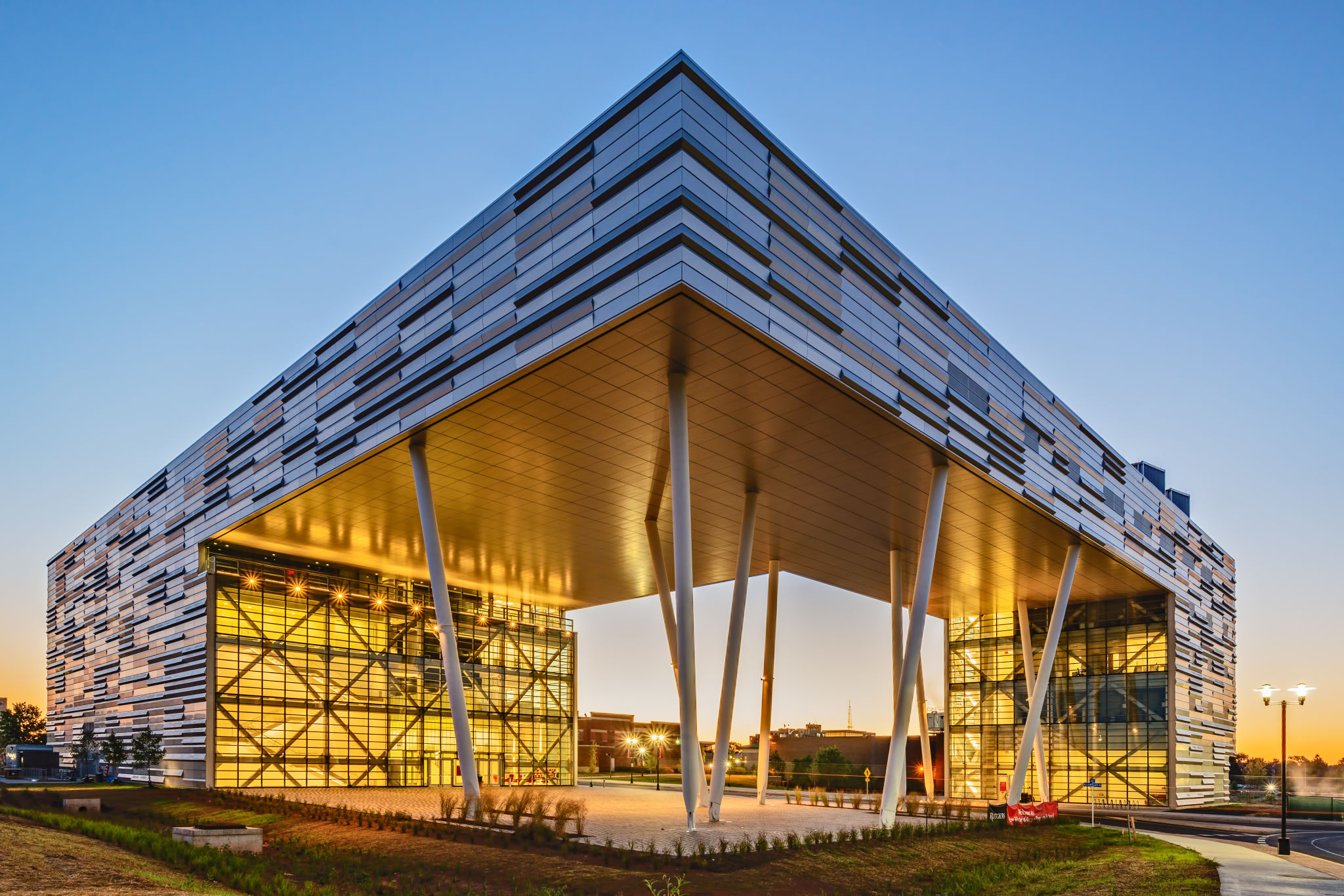 The Rutgers Business School in Piscataway, New Jersey, serves as a landmark and gateway for the Livingston Campus.
Featuring two six-floor towers and a walkway connector spanning the intersection of East Avenue and Rockafeller, the new landmark is a 13,285-m2 (143,000 sf) building that has come to be known on campus as '100 Rock.'
To instill a corporate feel among the student body, the design team opted for a contemporary design at the center of which is an exterior plaza protected from the elements by the exposed five-story-tall ceiling overhead. The space also serves as a public meeting space for school functions and student gatherings.
To help achieve the design aesthetic, Ten Arquitectos, which served as the architecture firm on the project, incorporated a custom-fabricated proprietary interlock plank rainscreen system.
Covering 2787 m2 (30,000 sf) of the building's exterior, the panels are fabricated from 3.3-mm (0.13-in.) aluminum in a clear anodized architectural finish.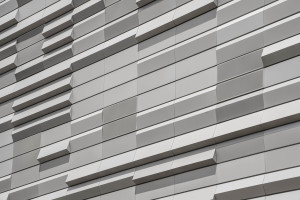 The panels' manufacturer incorporated a back-scored technique to v-groove the aluminum plate material down to 1 mm (0.040 in.) thick at the fold lines, allowing the designer to incorporate tighter bend lines to increase the crispness of the joints and panel edges.
The design called for four variegated-shape panel types arranged randomly to create shadow patterns on the façade as the light changes; the anodized finish creates additional reflections to enhance the effect. Two thousand panels line the building's exterior, which also includes approximately 186 m2 (2000 sf) of custom 4.8-mm (0.19-in.) solid plate features bordering the glazed aluminum curtain walls and plaza soffit perimeter. Perforated panels were used on walls intended to conceal windows, while allowing indirect light into the occupied spaces. By concealing the windows in this manner, the team was also able to maintain the building's monolithic form.
Additionally, the drained, back-ventilated design provides an interesting exterior appearance, while protecting the building's primary air/water seals from the elements.