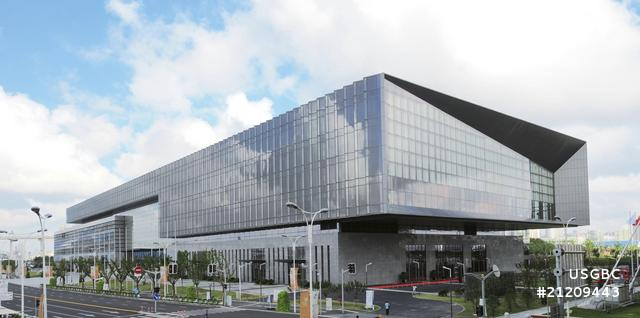 The U.S. Green Building Council's (USGBC's) LEED in Motion: Venues report examines venues' capacity for certification under the Leadership in Energy and Environmental Design (LEED) program, highlighting some of the more successful examples.
Amway Center
The Orlando Magic's home facility, the Amway Center saves nearly $1 million each year—almost $700,000 of which is in energy costs—due to its LEED efforts. The center is the first National Basketball Association (NBA) arena to earn LEED Gold under the Building Design + Construction: New Construction program.
The Old Globe
Low-flow fixtures and aerators, light-emitting diode (LED) retrofits, timer installations, and staff training bring water, energy, and waste savings to this 10,033-m2 (108,000-sf) San Diego theater complex, the Old Globe. Through these efforts, the facility had reduced its water usage by 32 percent and saves 14,000 kilowatt hours per year.
Shanghai 2010 Expo Center
Significant annual savings—namely, reductions of 82.5 percent in water use and 93 percent in stormwater runoff—are achieved at the Shanghai 2010 Expo Center thanks to its vegetated roof, rainwater recycling system, and high-efficiency fittings and irrigation. Like the Old Globe, the center also incorporates LED lighting, and it achieves further savings by using water-source heat pumps.
Statistics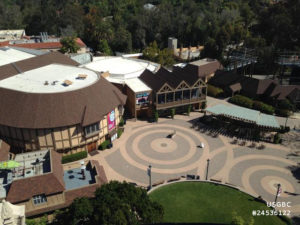 The report also examined the general performance of LEED-certified venues, delving into their overall impact on energy conservation and economic concerns. This is particularly important given the venues industry's growing impact—the U.S. Bureau of Labor Statistics anticipates the number of conventions and events will expand by 44 percent from 2010 to 2020, and roughly 60 million people worldwide attend consumer or industry tradeshows each year. As well, the U.S.'s top 200 stadiums alone are visited by approximately 181 visitors each year.
However, this kind of growth is not all positive. According to an estimate from Waste Management, the convention industry produces about 60,000 tons of waste every year, while the National Football League (NFL), Major League Baseball (MLB), National Hockey League (NHL), and NBA generate 35,000 metric tons of CO2.
Currently implemented in more than 164 countries and territories, the LEED rating system is one effective response to these kinds of problems. In addition to reducing waste and increasing energy savings, it allows for improved cost savings and return on investment (ROI). To be more specific, USGBC's "Green Building Economic Impact Study 2015–2018" estimated LEED-certified U.S. buildings would generate $2.1 billion in savings from reduced energy, water, maintenance, and waste.
As the venues industry grows, LEED is growing alongside it. Dodge Data & Analytics' 2016 World Green Building Trends SmartMarket Report states global green building doubles every three years, while the USGBC study predicts green construction will generate more than 3.3 million jobs and $190.3 billion in U.S. labor earnings by next year. It also reports 40 percent of the green construction market's contribution to the U.S. gross domestic product (GDP) in 2015 was due to LEED-certified buildings.
"The scope and scale of the venues industry is enormous, and the leaders creating these spaces have an important role to play in reducing environmental impact," says Mahesh Ramanujam, USGBC's president and CEO. "By incorporating green practices, venues around the world are positively impacting their triple bottom line—people, planet, profit—while inspiring and educating others to be proactive in the areas of social responsibility and sustainability."