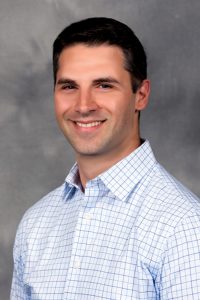 San Diego-based architecture and interior design firm SCA Architecture has promoted Milos Makaric to director of design.
Makaric joined the firm in 2013 as a project architect and has contributed to designing clean, functional, and aesthetically pleasing commercial spaces.
Makaric also served as the lead designer and project architect for the 9-ha (23-acre) campus expansion for Viasat, adjacent to Bressi Ranch in Carlsbad, California, as project architect/manager and lead designer for Viasat's buildings 10 and 11, also in Carlsbad, and Petco San Diego National Support Center in Rancho Bernardo, California, which received the 2016 San Diego American Institute of Architects (AIA) award for Design, Energy Efficiency, and Integration.
Prior to joining SCA Architecture, Makaric was a senior associate and project architect at Richard Yen + Associates in San Diego, where he was employed for five years.  For the previous four years, he was a job captain at Brian Paul & Associates, also in San Diego.
Makaric earned his engineer of architect degree from the University of Belgrade Faculty of Architecture in Belgrade, Serbia.  He is a licensed architect in California and a Leadership in Energy and Environmental Design (LEED) Accredited Professional.