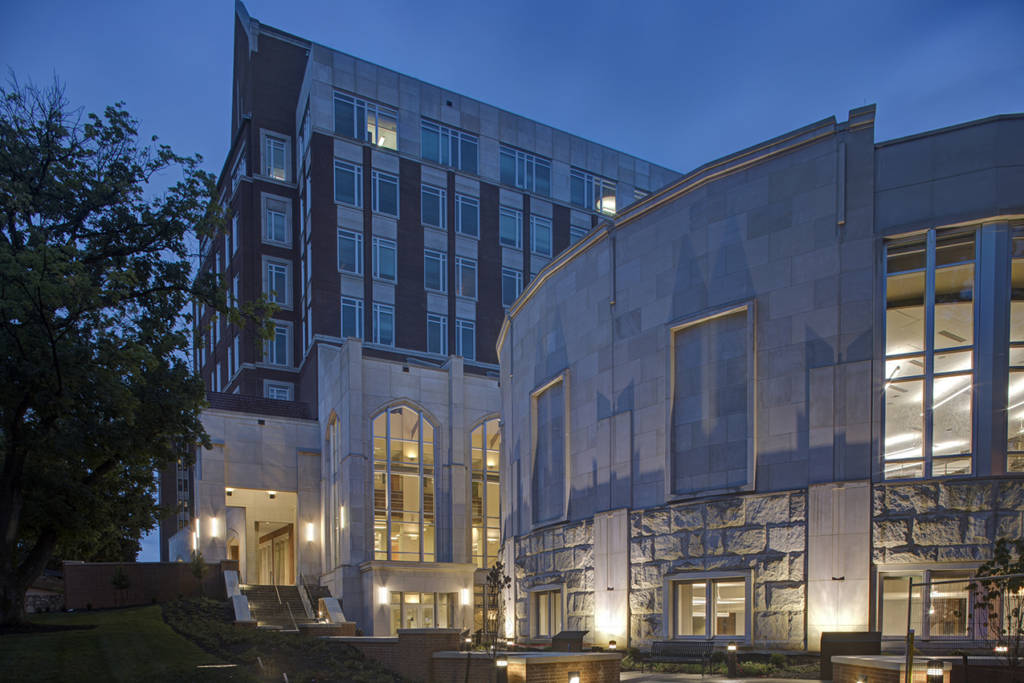 This fall, the University of Tennessee, Knoxville (UTK) opened the Strong Hall Science Laboratory Facility—the school's new 'home for the sciences.'
Designed by the S/L/A/M Collaborative (SLAM), in association with the Lewis Group Architects, the 24,900-m2 (268,000-sf) facility is part of a $114-million initiative establishing UTK as a 'top 25' research university in the United States.
"The new classroom and lab building is going to totally remake how we teach and what we are able to offer our students," says Dave Irwin, associate vice chancellor for facilities services. "It's really an exciting time to be here, as we remake the campus in such a dramatic way."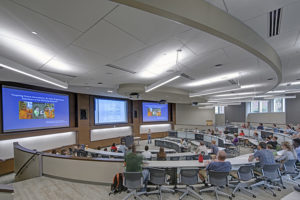 SLAM designed the facility to reflect UTK's evolution from traditional teaching models to innovative learning methodologies. Housing departments from a variety of sciences—including earth and planetary, anthropology, chemistry, and biology—the building unites these disciplines through collaborative spaces and interactive teaching with an emphasis on STEM (science, technology, engineering, and mathematics) learning.
"We are excited to achieve the major design goal for this facility," says Will Stelten, SLAM design principal, "which was to create an environment that enables inter- and trans-disciplinary learning and research supporting an experimental/collaboration-based curriculum and, in some ways, transforming the culture of the departments."
The eight-story facility features flexible learning spaces, including a 250-seat lecture hall with removable tiers, research laboratories with movable furniture, and interdisciplinary study areas. The adaptable spaces are designed to bring students and faculty together within and across disciplines, offering undergraduates a look at what a career in science might look like post-graduation.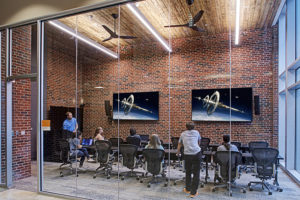 The earth and planetary science division offers a range of programs, including geophysics, geomicrobiology, environmental sciences, paleontology, petrology, planetary geosciences, and sedimentology. The three-floor department also includes a visualization lab, featuring flat panel screens projecting real-time imagery, including NASA feeds from outer space.
The two-story anthropology department has research spaces designed for archaeology, zooarchaeology, biological anthropology, and human anatomy. Highly specialized learning spaces include DNA, gross anatomy, and wet labs. These laboratories include computer modeling, data collection, as well as extensive skeletal and case mold collections.
"It is a time of collaboration for the opening of Strong Hall—a landmark building that captures the innovative vision of the University of Tennessee that will serve as a benchmark for 21st century STEM learning and research across our nation," says SLAM principal Sidney Ward.