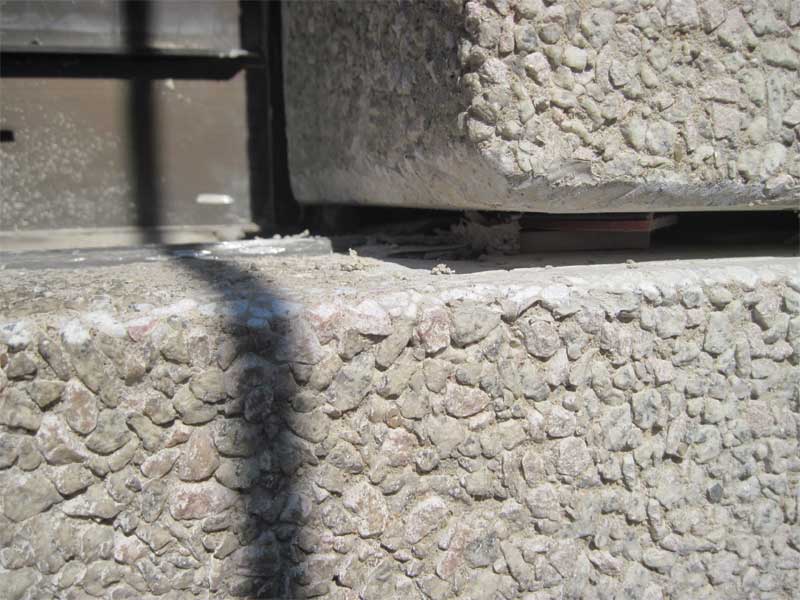 Imprecise specification
Sometimes, incorrect sealant use is not entirely the installer's fault. For instance, contradictions between drawings and specifications, or instructions going against relevant design standards or manufacturers' guidelines, may cause unnecessary confusion. Careless material specification may stipulate particular sealant properties, while specifying sealant products without those properties. Drawings and documents may be unclear as to which sealant types are to be used in which locations. Any number of other errors and inconsistencies in the contract documents can leave the installation open to guesswork—with a high potential for failure.
Performance testing
Before embarking on a sealant replacement project, it is prudent to assess the suitability of the sealant product for the given application. A good place to start is manufacturer verification. Is the sealant compatible with the substrate? Will the product meet adhesion and elasticity requirements for the estimated joint movement? Is the sealant prone to discoloration or staining? Manufacturers can answer these and other general questions to verify the properties of a sealant under consideration. However, field conditions vary, and it is a good idea to test products onsite whenever feasible.
Peel tests for adhesion involve applying sealant to a test area, allowing it to cure, and evaluating the elongation prior to fracture or loss of adhesion. Especially for older buildings, it is important to assess multiple substrates and locations, as aging may cause different areas of the building to respond differently to the same sealant product. Multiple tests comparing different surface preparation methods can help determine the best balance between efficiency and good sealant-substrate bond.
Laboratory testing may provide more in-depth and detailed information than a field test. In the lab, it is possible to vary conditions for application and curing, so a sealant product may be tested in many possible scenarios. The downside is lab testing is not done under actual field conditions, which may vary from those simulated in a laboratory setting. Plus, many manufacturers require adhesion tests performed onsite, which means lab testing would need to be done in addition to, not in lieu of, field testing.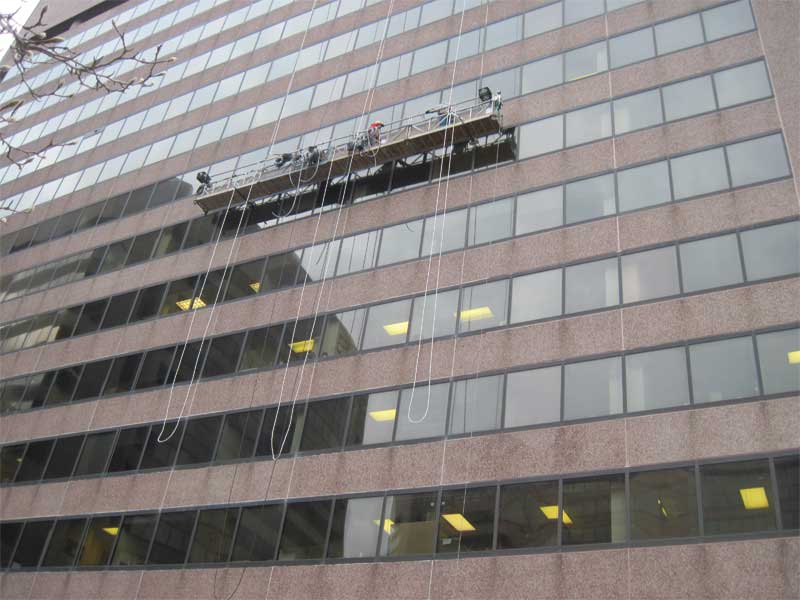 Sealant joint rehabilitation
Where feasible, sealant replacement projects should begin by resolving original design flaws in joint dimensions and spacing. Joint preparation should involve removal of existing sealant, dirt, and debris through the use of grinding, compressed air, or wire brushing, as appropriate. Non-porous substrates may be cleaned with solvents, using the two-rag method: one rag for solvent application, followed immediately by a second clean, lint-free rag to dry the surface.
Next, appropriate primer may be applied according to the manufacturer's recommendations. Surfaces should be primed before backer rods are inserted into the joint. The backer rod provides resistance to the pressure applied during tooling, helping to achieve the correct width-to-depth ratio and a smooth sealant surface. Typically composed of polyethylene or urethane foam, backer rods are categorized as open- or closed-cell. Open-cell backer rods allow air to circulate behind the sealant, permitting even curing; however, these are not appropriate for horizontal or submerged joints, where they can absorb and retain water.
Other pitfalls to avoid include:
using sealant that has reached or exceeded its
shelf life;
storing sealant in a location subject to extreme temperatures;
mixing multicomponent sealants incorrectly; and
applying irregular pressure and flow with the sealant gun.
The number and variety of occasions for error in a sealant replacement project make it especially important to have a project team member tasked with onsite quality control, to see installation meets the manufacturer's warranty requirements for testing and inspection. If problems are identified straightaway, they may be rectified before it is too late.
Sealant success
The limited lifespan of sealants means they inevitably need to be replaced. Achieving the full expected service life of a sealant typically requires a combination of correct joint design, appropriate sealant selection, product performance testing, appropriate surface preparation, and conformance to manufacturers' guidelines and industry standards. A good reference is ASTM C1193, Standard Guide for Use of Joint Sealants, which provides in-depth information on joint design and sealant installation.
Sound sealant joints are necessary to a building's ability to resist water infiltration and respond to movement. Although they may seem to require little more than a shot from a caulk gun, sealant joints demand care and attention if the building envelope is to perform as intended.
Arthur L. Sanders, AIA, CSI, CDT, is director (architecture) with Hoffmann Architects, an architecture and engineering firm specializing in the rehabilitation of building exteriors. President of the Connecticut Chapter of the American Institute of Architects (AIA), he is a longtime CSI member and a certified Construction Documents Technologist (CDT). He is also active in the Connecticut Building Congress, the Society for Protective Coatings (SSPC), and the National Trust for Historic Preservation. An alumnus of Yale University, he has extensive experience in architectural remediation, including the design, specification, and rehabilitation of sealant joints. Sanders may be reached at a.sanders@hoffarch.com.
Lawrence E. Keenan, AIA, PE, is director (engineering) with Hoffmann Architects and serves as manager of technical staff for the Connecticut office. With multiple patents for innovative joint design in precast concrete parking structures, he has presented papers at conferences of the Precast Concrete Institute (PCI), the Society of Structural Engineers, and the International Concrete Repair Institute (ICRI), where he is president of the Connecticut Chapter. A graduate of the University of Connecticut School of Engineering, he is both a professional engineer and a registered architect. He may be reached at l.keenan@hoffarch.com.