Searching for radical innovation
March 22, 2018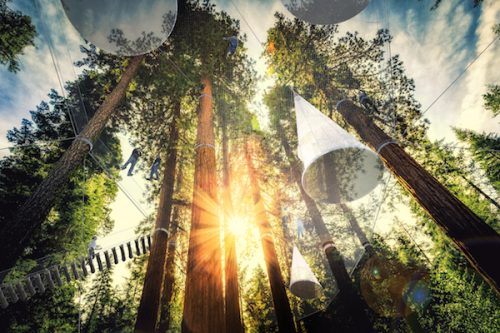 Entries are being accepted for Radical Innovation 2018[2], an annual competition recognizing groundbreaking, clever design ideas within the hospitality sphere. Professional and student designers are invited to submit completed and conceptual projects for consideration before April 30.
Founded in 2006, the competition is open to both U.S. and international participants. Proposals must be original concepts that offer elements not widely available on the market. In addition to a clear and compelling brief, submitted projects should be accompanied by a professional presentation, including design renderings illustrating how the project could be achieved in the next three to five years.
"We are in the business of rewarding creative thinkers who dare to dream big with a passion to anchor their ideas in the real world," says John Hardy[3], the competition's founder. "We don't simply want a brave idea; we want an achievable vision."
Finalists in the professional category will compete at New York City's New Museum[4] at an event in October. Winning projects will be determined by a live vote by a panel of jurors leading the fields of hospitality, design, and investment. The grand prize recipient will be awarded $10,000, while the runner-up will receive $5000.
The competition's student winner will be determined by a jury panel prior to the event. The recipient will be awarded $1500 and be offered a graduate assistantship in the Masters of Architecture program at the University of Nevada, Las Vegas[5].
For more information, click here[6].
Endnotes:
[Image]: https://www.constructionspecifier.com/wp-content/uploads/2018/03/Till-from-forest-floor.jpg
Radical Innovation 2018: http://radicalinnovationaward.com/
John Hardy: http://www.jhgi.com/
New Museum: https://www.newmuseum.org/
University of Nevada, Las Vegas: https://www.unlv.edu/
here: http://radicalinnovationaward.com/submit/
Source URL: https://www.constructionspecifier.com/searching-for-radical-innovation/
---