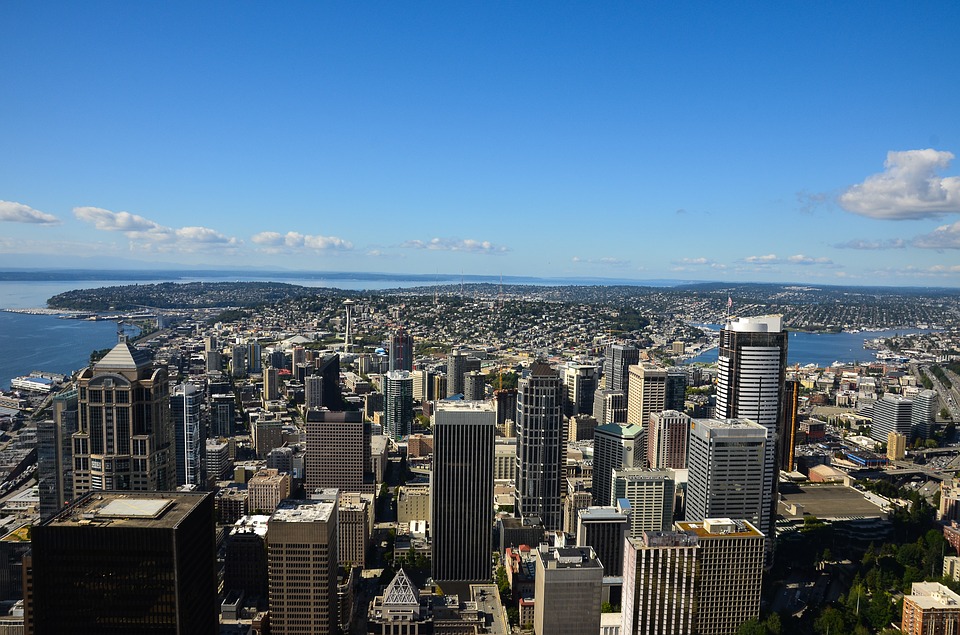 Former New York City Mayor Michael R. Bloomberg joined Seattle Mayor Jenny Durkan in Kerry Park to announce Seattle and Atlanta as the first winning cities for the Bloomberg American Cities Climate Challenge.
This is a $70 million dollar program recognizing 20 ambitious cities' efforts to tackle climate change and promote a sustainable future for residents.
As winners, Seattle and Atlanta are accepted into a two-year acceleration program and will be provided new resources and access to support to help meet their near-term carbon reduction goals. These resources include a philanthropy-funded team member to facilitate the development and passage of high impact policies, training for senior leadership to assist with implementation of their proposed climate plans, and citizen engagement support to maximize community buy-in.
"We were looking for cities with ambitious and realistic plans to cut emissions in ways that improve people's lives, and mayors committed to getting the job done. Each of these winning cities brings those ingredients to the table–and we're looking forward to working with them and seeing what they can accomplish," said Bloomberg.
Seattle plans to use the support to improve the energy efficiency of buildings and reduce emissions from the transit sector. Bloomberg Philanthropies will work the city to achieve the following actions by 2020:
Expand financing and incentives for building efficiency including the 2030 building pilot that will create the city's most sustainable buildings.
Make Seattle a model for the creation of green jobs through an innovative pilot with Seattle Colleges.
Provide new programs to incentivize public transportation, bikes, and walking over single occupancy vehicles.
Evaluate and advance implementation of strategies based on Seattle Department of Transportation congestion pricing study.
By 2020, the Climate Challenge is expected to help Atlanta achieve the following:
A sustainable and resilient building stock supported by clean energy upgrades and existing building code enforcement.
Expand Atlanta's charging infrastructure for electric vehicles via the recently enacted EV Readiness Ordinance.
Complete Streets Ordinance to allow for coordination of traffic signals throughout the city and prioritization of sidewalks and last-mile connectivity throughout Atlanta, especially in underserved neighborhoods.
Bloomberg will announce the remaining winners of the Climate Challenge throughout the fall, highlighting the ongoing, ambitious, and impactful actions cities are taking to address the growing threat of climate change.