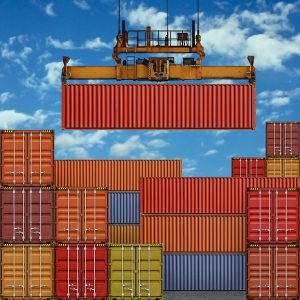 With an overwhelming 97 percent yes vote, the International Code Council (ICC) has ratified a change to the 2021 International Building Code (IBC) to allow shipping containers compliant with the International Standards Organization (ISO) to be used in commercial construction.
The addition to chapter 31, "Special Construction," of IBC will spell out what code officials should look for in container construction to confirm structural safety.
Not long ago, officials had to go through the alternative mean and methods provision to approve containers in construction. The new change in tandem with ICC-Evaluation Services (ES) acceptance criteria (AC) 462, Structural Building Materials from Shipping Containers, will mitigate the challenges around approving shipping container structures.
Representatives from the shipping container building industry and code officials will also introduce more clarity by releasing a corresponding set of guidelines to explain the new codes.
"Incorporation into the building code ushers in a new era for repurposing shipping containers and demonstrates the win-win that happens when code officials and industry leaders work together," said Stephen Shang, CEO of Falcon Structures and co-chair of the ICC's Container Industry Taskforce.