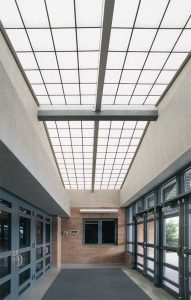 In addition to quantitative testing, samples also can be evaluated using qualitative test methods. These methods are visually assessed for bacterial inhibition. If bacteria grow to the edge of a sample, the underlying substrate becomes opaque. If it is well protected, there will be a clear zone around the sample where bacteria cannot grow; this is referred to as a zone of inhibition. The type of test utilized for a specific antimicrobial compound will depend on the antimicrobial being utilized and the matrix being treated.
These are all relatively complicated and involved test procedures. For this reason, it is suggested a well-accredited microbiology laboratory be employed for testing coatings and maintaining alignment with developmental bodies, such as ISO, ASTM, or the American Association of Textile Chemists and Colorists (AATCC). Additionally, laboratories can be accredited by ISO to ensure that there is no variation from accepted methodologies.
Performance pointers
Even with the addition of the antimicrobial agent, 70-percent PVDF resin-based architectural coatings that meet AAMA 2605 will maintain their exceptional durability. This performance standard includes a 10-year South Florida exposure test in which the coating must lose no more than 5ΔEs of color. As per the specification, these finishes would exhibit outstanding resistance to humidity, color change, chalk, chemicals, and must retain a minimum of 50 percent of the original gloss value.
The antimicrobial product protection offered by these painted coatings is available in nearly any color option, including mica and metallic coatings. Some coatings manufacturers may limit certain bright colors that could fall short of AAMA 2605's requirements. Finishing applicators can provide guidelines regarding color selection and material sizes, as well as samples, estimates, and warranties.
Choosing a factory finishing applicator that has experience working with PVDF resin-based coatings and antimicrobial technology will ensure the coating is applied in a quality-controlled setting in order to achieve the intended appearance and performance. For projects with additional sustainability goals, specifiers can indicate the 70-percent PVDF resin-based coating be applied by a factory finishing applicator utilizing a chrome-based, five-stage pretreatment system used in accordance with AAMA and ASTM standards and a 100 percent air capture system and regenerative thermal oxidizer to destroy the volatile organic compounds (VOCs) contained with the liquid coatings' solvents. This means the VOCs are safely off-gassed and cured at the factory before the finished products arrive on the building site, so there is no adverse environmental impact.
Note architectural coatings with antimicrobial technology are not designed to replace normal cleaning practices. In high-traffic and public areas, where people may lean, sit, and touch exposed surfaces, more frequent cleaning may
be recommended. The simplest cleaning method of painted aluminum is to flush the finished surface with water using moderate pressure to remove dirt and soil. If the dirt is still adhering after the finished surface is dry, then a mild cleaning solution may be used. Choose a gentle soap solution that is safe for bare hands and apply with a soft cloth, sponge, or brush.
To avoid damaging the finished aluminum products, do not use strong acid or alkali cleaners including bleach. Also, do not apply abrasive materials and methods. Gently clean the finished surface, thoroughly rinse with clean water, and dry with a soft cloth. Always test cleaning agents in an inconspicuous area before using on a large scale. If in doubt, check with the product manufacturer or finishing applicator to ensure the product and finish warranties are maintained.
The warranty length depends on the paint type, color, and manufacturer, and project location and material. Some factory finishing applicators provide a 10-year warranty for 70-percent PVDF resin-based coatings including those with antimicrobial technology. The antimicrobial protection that is built into these high-performance architectural coatings during their manufacturing process works continuously for the useful lifetime of the coating.