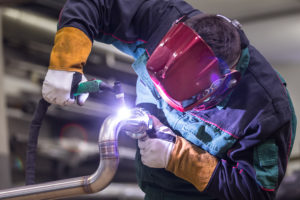 A call for entries has been issued by the Steel Joist Institute (SJI) for its annual design awards. Entrants may submit projects such as new buildings or major retrofits and expansions online until February 10.
To be considered for the SJI Design Awards, a project must have been constructed within the past three years and be located in the United States, Canada, or Mexico. All submitted projects should feature steel joists and/or joist girders manufactured by an active member of SJI. A list of SJI member companies can be found on the institute's website, along with the contest's full rules.
It is acceptable for companies to submit more than one project for consideration. When completing the competition's entry form, entrants are encouraged to include up to three photos of the project, including one of the completed version, and must label each photo with the submitting company's name.
The awards feature three categories in which submitted projects can be considered: industrial (i.e. manufacturing facilities, distribution centers, and warehouses), non-industrial (i.e. office buildings, schools, and churches), and unique applications (i.e. projects falling under neither of the first two categories). Judges determine winners based on project flexibility, speed of construction, value, and aesthetics.
Last year's winners include Pease Borst and Associates' Homewood Flossmoor High School fieldhouse addition (for the industrial category), Bender and Associates' Rocky Top Sports World (for non-industrial), and PK Associates' Arizona State University (ASU) College Avenue Commons (for unique applications). Past winners dating back to the 2009 Design Awards can be viewed online.