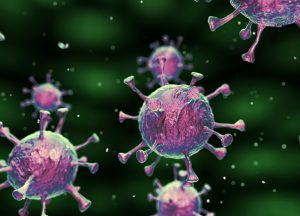 Researchers from the Biology and the Built Environment Center from the University of Oregon (Eugene, Oregon), the UC Davis Genome Center, University of California (Davis, California), and the Institute for Health and the Built Environment, University of Oregon (Portland, Oregon) have published a paper to help reduce the transmission of COVID-19 in the built environment (BE).
2019 Novel Coronavirus (COVID-19) Outbreak: A Review of the Current Literature and Built Environment (BE) Considerations to Reduce Transmission outlines a decade of research into the transmission of microbes in the BE that has revealed common pathogen exchange pathways and mechanisms. According to the abstract, the  paper synthesizes "the microbiology of the BE research and the known information about SARS-CoV-2 to provide actionable and achievable guidance to BE decision-makers, building operators, and all indoor occupants attempting to minimize infectious disease transmission through environmentally mediated pathways."
The paper seeks to provide this information to corporate and public administrators and individuals responsible for building operations and environmental services to help in their decision-making process about whether to implement social distancing measures and for what duration.
The paper is still under review at this time, but is published at Preprints to make the information public in order to help reduce the rapid spread COVID-19.