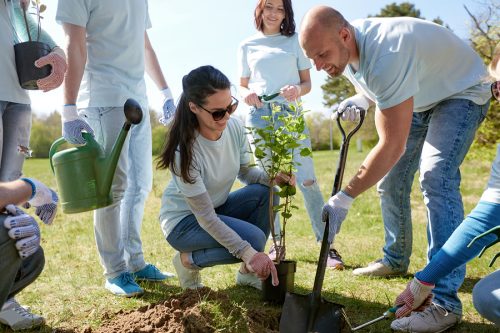 The Urban Land Institute's (ULI's) Center for Sustainability and Economic Performance has released a report outlining ten fundamental principles for building resilient regions that successfully anticipate, respond to, and recover from both extreme weather events and long-term stresses/concerns.
Developed by a panel of 15 ULI members, Ten Principles for Building Resilience proposes guidelines for city leaders to design, plan, and build both communities and infrastructure with consideration to potential vulnerabilities related to climate change and other threats to the public's well-being. The report reinforces the notion of resilience as a foundational element of a vibrant, healthy community, emphasizing a definition that goes beyond fortified infrastructure; critical elements of resilient building include efforts to strengthen local housing markets, the workplace, and social networks.
"Ten Principles for Building Resilience offers a holistic framework for public and private sector leaders to build resilient communities that can not only withstand the impacts of a changing climate, but address social and economic vulnerabilities that may be holding communities back from reaching their fullest potential," said ULI global chairperson Marilyn Jordan Taylor.
The following comprise ULI's outlined principles for building resilience:
Understand vulnerabilities
Strengthen job and housing opportunities
Promote equality
Leverage community assets
Redefine how and where to build
Build the business case
Accurately price the cost of inaction
Design with natural systems
Maximize co-benefits
Harness innovation and technology
"These ten principles and their supporting, specific strategies empower decision-makers to integrate resilience into all aspects of community building," continued Taylor. "From adequately pricing the cost of risk and inaction to investing in green infrastructure that creates multiple benefits to harnessing the power of innovative technologies to respond to crises and recover, this report provides a playbook for communities on the path to becoming more resilient."
To read more, click here.