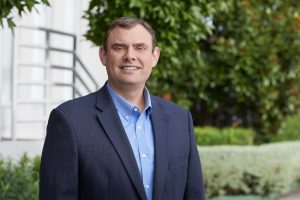 Bruce J. Walck, AIA, MRAIC, has been promoted as president of Powers Brown Architecture, a professional services firm practicing architecture, interior design, programming, and urban design.
Walck, a principal with Powers Brown since 2008, has worked in the firm's Houston headquarters, as well as established the firm's offices in St. John's, Newfoundland, Canada, in 2015 and Toronto, Ontario, Canada, in 2017.
Jeffrey Brown, FAIA, Powers Brown's founding principal and CEO, made the announcement, along with the relocation of principal Lauren Amber Prestenbach, RID, LEED AP ID+C, EDAC, IIDA, from Denver to Houston. She is a Leadership in Energy and Environmental Design (LEED) and Evidence-Based Design Accreditation and Certification (EDAC)-accredited commercial interior design professional.
As president, Walck will be responsible for the overall operations and efficiencies of the firm, plus developing strategic initiatives to expand its multifamily portfolio, and grow the manufacturing, medical, and industrial project work in new and existing markets in North America. He will continue to work closely with clients from programming through construction administration in corporate office, retail, mixed-use, multifamily, government, and industrial design.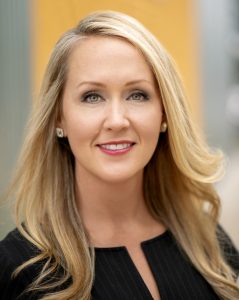 "Bruce is the rare architect who really is a collaborator," Brown said. "Many of his clients consider him not only a colleague but a friend and it is not uncommon for them to recommend him to their competition. Internally, he has developed into the shepherd of our leadership team, guiding us all in finding innovative, logical solutions to both day-to-day and long-term challenges."
Walck joined Powers Brown in 2003 as a project manager and by 2008 the founding partners named him the firm's first new principal. Career highlights included leading the project team for the 380,902-m2 (4.1 million-sf) Daikin facility near Waller, Texas, the Galveston Downtown Transit Terminal, the Plaza at Enclave, Kelsey-Seybold Corporate Office Building, and Churchill Square Apartments. A graduate of Drexel University in Philadelphia with a Bachelor of Architecture and a minor in construction management, he is a member of American Institute of Architects (AIA), Member of the Royal Architecture Institute of Canada (MRAIC), and National Council of Architectural Registration Boards (NCARB).
"Having Lauren Amber bring her unparalleled design talent and project experience to our Houston office is a game-changer for us," Brown said. "Not only does she create innovative corporate spaces but she also has the technical know-how to work though the intricacies related to health-care design. Her talents are uniquely suited for clients in the Houston market where corporate office and health-care drive the economy."
With new Houston projects in the healthcare and corporate interiors arenas, she recently designed spaces for Clearview Dermatology, Digicomm International Inc., Summit Utilities, and Travelers Insurance.