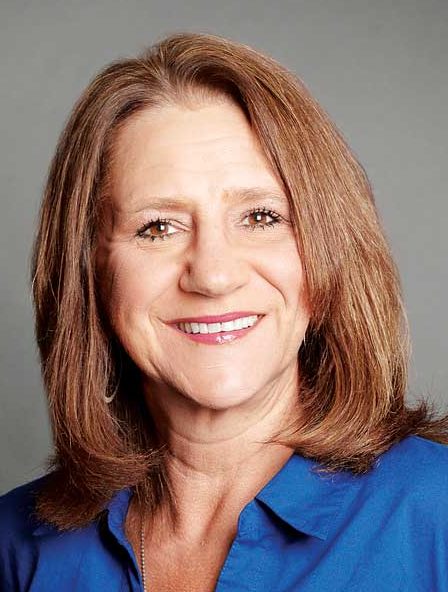 INSIDE CSI
Cherise Lakeside
Millennials currently represent 25 percent of the entire U.S. population. Born between 1977 and 2000, they also represent 21 percent of the discretionary purchasing power in the country. They are the largest generation to enter the workplace. Even more notable, millennials will represent 75 percent of our workforce by 2025—only 7.5 years from now.
This is important because our industry has never experienced a generational imbalance of this magnitude. It is also important because this group of professionals will be asked to step into advanced roles and responsibilities far earlier than ever before in the history of architecture, engineering, and construction (AEC).
Are we helping them prepare?
Three years ago, I saw a need and an opportunity at CONSTRUCT. Why not set up a day at the show especially designed for young professionals? This day would be specifically created to help equip them with the tools to find the training, mentorship, and education they need for the accelerated advancement many of them will experience in the coming years.
The enormity of CONSTRUCT can be daunting to a first-time attendee of any age. Historically, not many young professionals attend due to lack of firm support and no real program to fit their needs. It has become clear more needs to be done. Hence, YP Day was born.
The overarching goal of YP Day is to set attendees up for professional success. Not only will they learn how to maximize their time and return on investment (ROI) at CONSTRUCT, but they will also how to set themselves apart from their competition. They will make valuable connections with experienced professionals that will carry far beyond the event.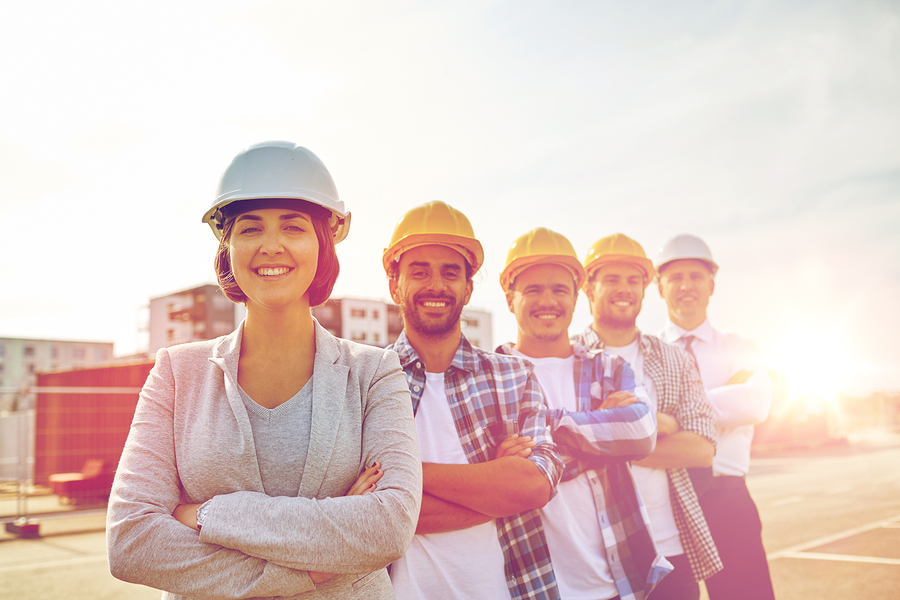 Young Professionals Day
If you are a young professional or know someone who is—here's what's in it for you at YP Day at CONSTRUCT.
While there is an entire day of events dedicated to YPs, the package also includes a full education package for CONSTRUCT at a much discounted rate. It is truly a full meal deal!
One of the most valued (and highly rated) events during YP Day is the speed mentoring sessions. YPs meet one-on-one with mentors from multiple disciplines who share both the successes and challenges of working in the AEC community. Our mentors represent different parts of the project delivery team—they are specifiers, architects, engineers, contractors, and product representatives. This is a unique way for YPs to build a network of unparalleled value. Even better, our YPs are afforded an opportunity to share their knowledge and expertise with their mentors. An equal seat at the table is a hallmark of this event and a cornerstone of CSI, says past YP Day attendee Lauren Conners Anderson, CSI-DC Chapter president and architectural sales representative at the Conners Sales Group.
"As a young professional, it can be tough to navigate the early part of your career," she explains. "YP Day at CONSTRUCT helped advance my career through valuable educational seminars, networking practice sessions, and a chance to meet others at the same career level. In one particular session, I had an opportunity to network with seasoned mentors who I may otherwise not have access to and still stay in touch with today. I highly recommend YP Day—it's the single best conference experience I have had thus far to take my career to the next level."
The first half of YP Day is dedicated to sessions such as:
Navigating CONSTRUCT;
Networking Tips;
How to Set Yourself Apart in AEC; and
Speed Mentoring.
YPs are then invited to attend the interactive "Let's Fix Construction" lunch session with their mentors and other CONSTRUCT attendees.
The second half of YP Day is dedicated to educational sessions, beginning with a special session with Damon Hernandez that is followed by two more education sessions of their choosing. Hernandez will be sharing new, innovative technologies being introduced in the AEC industry, including augmented/virtual reality (AR/VR), digital fabrication, and the Internet of Things (IoT). He will talk about the challenges of adopting new technology and what the future will look like. Most importantly, he will highlight how these new technologies can help the next wave of professionals move ahead of their competition.
Our YP Day participants will then be free to participate in the full education package sessions for the remainder of CONSTRUCT, as well as a YP Mixer to make connections with their peers.
Encouraging innovation
I am passionate about the success and growth of the AEC profession. We must position the next generation in order to lead us into bigger and better things. My career development is a direct result of amazing mentors who helped me and taught me along the way. We have a responsibility to give back.
Please take the time to encourage those you know who are 35 or younger to get involved in the YP Program at CONSTRUCT (For more information, visit www.constructshow.com/en/education/floor-plan.html). Take a few moments to share with your firm leadership why they should support the attendance of young professionals in Providence this September. After all, even beyond the official YP Day activities, there are myriad other educational and networking opportunities at the show—check out page 20 for further details.
If attending CONSTRUCT is not a possibility this year, you can still encourage YPs to take the first step and get involved in their local CSI chapter. You can find them all here: crmservice.csinet.org/widgets/ChapterLocator.aspx.
It is not too late to join us. I hope to meet each and every one of you in Providence!
Cherise Lakeside leads YP Day at CONSTRUCT & the CSI Annual Convention. She is a specifier for Ankrom-Moisan Architects in Portland, Oregon, and has been in the design/construction industry for more than 30 years. Lakeside is a Director-at-Large for CSI's Board of Directors and the immediate past-president of the CSI Portland Chapter. Find her on Twitter as the #CSIKraken at @cheriselakeside.