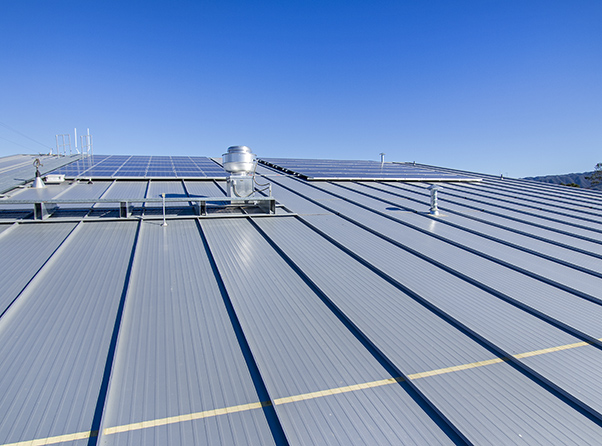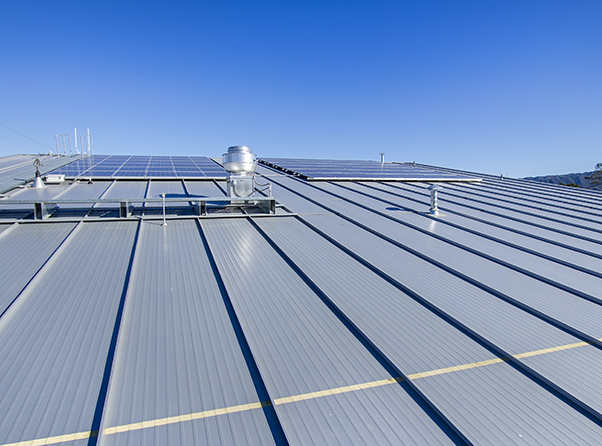 By Jim Brock
When it comes to insulating a facility, insulation addresses two important goals—maintaining a consistent interior temperature and preventing moisture from forming and collecting via condensation.
There are several different materials and ways to protect a roof, including fiberglass, rigid board, and insulated metal panels (IMPs). Costs and benefits may vary between the products, but an overall building envelope comparison shows some marked differences.
Fiberglass
Fiberglass insulation has traditionally been the most common in buildings with metal roofs. It can be installed as a single or two-layer system.
Single-layer system
In a single-layer system, blankets of insulation are rolled out atop the steel structure with the vapor retarder facing down and toward the inside of the building, thus creating a finished look. Seams where blankets meet are joined by folding and stapling the facing tabs or taping the joint to prevent water vapor from getting through the insulation and condensing on the roof.
After the insulation blankets are in place, thermal spacer blocks made from strips of foam are placed above the purlins before attaching the roof panels. The foam strips add insulation value where the insulation is compressed between purlin and roof sheet.
Two-layer system
The two-layer system is like the single-layer, over-the-purlin system. The difference is the first layer of faced insulation is allowed to drape between each purlin and a second layer of insulation is installed parallel to, and between, each purlin. This system also has thermal spacer blocks on top of the purlins and is called the 'filled cavity' system.
Both systems rely on the insulation materials being allowed to expand to their full thickness between the purlins to reach their greatest effectiveness. That usually does not occur and the actual thermal performance is less than what is normally published.