Rigid foam boards
Rigid foam boards are another form of insulation that can be used. The boards do not need to expand and will not compress between the roof and the purlins. The thermal performance is consistent and different R-values can be achieved with varied board thicknesses or extra layers.
Costs for rigid foam board insulation systems are higher than fiberglass systems, but the installation method is similar to the single-layer system. Foam boards are placed perpendicular across the purlins and run from the eaves to the ridgeline. Additional layers are staggered to cut seams between boards from lining up.
Insulated roofing panels consist of an insulating foam core sandwiched between two metal panels. The roofing panel eliminates the need for fiberglass blanket or rigid board insulation. Although more expensive than the other insulation options, insulated roofing panels offer exceptional insulating properties, faster installation times, and a streamlined architectural appearance.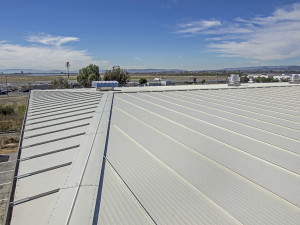 Insulated metal panels
IMPs are another option when specifying roofing insulation. In a direct, product-to-product cost comparison, insulated metal panels are the most expensive, but in Comparing the total cost of the roofing system, they show their true savings.
A properly designed and installed roofing system features four critical components, a water barrier, air barrier, thermal barrier, and vapor barrier. Fiberglass and rigid foam board certainly cover the thermal aspect, and can sometimes also offer water or vapor barriers, but it do not serve as air barriers. Other components and additional installation time are required to complete these other types of roofs.
Insulated metal panels are the only system that offers a complete envelope in one single-source product. Installation is faster, buildings are more quickly closed in, and performance of the panels remains the same for the roof's lifetime. If the ever-increasing thermal requirements and changes in building codes are factored in then it is clear insulated metal panels can be a viable choice.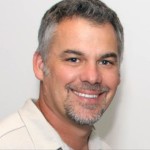 Jim Brock has more than 30 years' experience and is currently the roof product manager for Kingspan Insulated Panels. Brock previously held positions with MBCI, American Buildings, Ersystems, and Viridian Systems. He also has experience with the contractor side of the industry. Brock can be reached at Jim.Brock@Kingspan.com