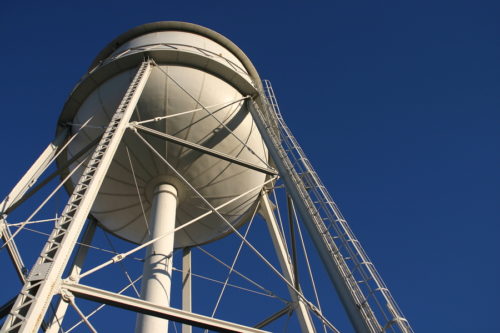 Supporting the push for ever-greener and less-expensive infrastructure solutions, the American Society of Landscape Architects (ASLA) has released "Landscape Architects Leading Community Infrastructure Design and Development," a document outlining recommendations for improvement in this sector.
"The United States needs a new approach to infrastructure development. Now is the time to integrate a sound, strategic planning and design process," says Nancy C. Somerville, Hon. ASLA, the organization's executive vice president and CEO. "Integrating comprehensive infrastructure planning with natural systems analysis and land-use planning is essential for creating livable communities in sustainable environments."
The document focuses on improvements in four core areas.
Water management
The costliness of allowing water management systems to deteriorate is well worth considering. The U.S. Environmental Protection Agency (EPA) estimates more than $655 billion is required to conduct repair and maintenance on the nation's drinking water and wastewater systems. To respond to this and prevent further damage, ASLA recommends increasing funding for the Drinking Water and Clean Water State Revolving Funds and reinforcing EPA's green-infrastructure and low-impact development programs.
Multimodal transportation
ASLA suggests the issues posed by the country's crumbling roads and bridges can be ameliorated by directing funding and other support to transit-oriented development—for example, through adding to the Transportation Infrastructure Generating Economic Recovery (TIGER) grant program.
Public lands and parks
Public lands should be recognized as critical infrastructure, according to the ASLA report. Investing in construction, maintenance, and restoration projects for these spaces (such as at the National Parks Service [NPS] or Bureau of Land Management) will help bolster their ability to support the economy.
Resilient design
It seems natural disasters are occurring in greater numbers, and ASLA suggests the construction industry should make the most of its ability to prevent and mitigate damage from such events. Among other strategies, this would involve incorporating disaster planning as a matter of routine and directing funding to bodies such as the National Oceanic and Atmospheric Administration (NOAA).
"The attention now being paid to fixing U.S. infrastructure represents an extraordinary opportunity for Americans to work together and address today's critical needs, as well as tomorrow's resilient systems," says Somerville. "American landscape architects will be at the forefront of this process because they contribute essential expertise in creating the green infrastructure that cities and towns across the country are demanding."
The full list of recommendations can be viewed here.