Condensation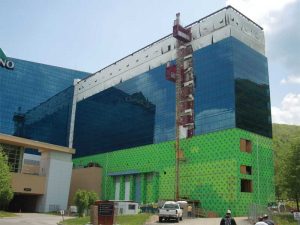 Surface condensation occurs when water vapor contacts a non-porous surface that has a temperature lower than the dew-point of the surrounding air. Insulation should therefore be thick enough to ensure that the surface temperature on the warm side of an insulated assembly always exceeds the dew-point temperature there. However, even without reaching the dew-point, relative humidity at the surface may become so high that, given time, mold growth appears – ASHRAE Handbook – Fundamentals (2013)
An unfortunate byproduct of the strides toward thermally efficient buildings is the increased propensity for condensation in buildings through the effective separation of interior and exterior environments. Limited interstitial condensation can often be tolerated under the right conditions and provided there is ample opportunity for the assembly to dry out. However, chronic condensation can be detrimental to things like the health of the building and indoor environmental air quality.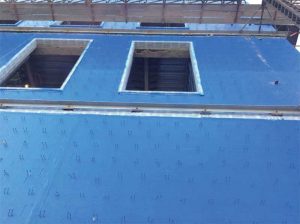 Analysis of moisture migration within a system is extremely complicated and requires an understanding of numerous variables within that system. However, a simplified analysis is often used to make certain broad-based assumptions regarding the potential for condensation to occur. If such an analysis is of a 'steady-state' system, results are achieved by reducing the number of variables and, by extension, the model's resemblance to actual conditions. The results are limited, and extreme care should be used when deriving conclusions from them. Simplified condensation analysis in a steady-state environment, while instructive, does not provide a comprehensive picture of the effects of hygrothermal flow across an assembly. One problem is that it neglects to account for the effects of vapor pressure, which can create conditions conducive to mold, material failure, and displacement of assemblies.
The road to net-zero
In 2017, residential and commercial buildings accounted for 39 percent of the nation's energy consumption. Changes in climate and government policy, diminishing resources, and an aging infrastructure all underscore the need to create a built-environment that meets a high standard for energy efficiency. Clearly, IECC continues to evolve with this goal in mind.
Out of necessity, this process is a protracted one, with the mandates of code being balanced against their potential impact on the economy, the limitations of available technologies, and other practicalities. However, net-zero buildings—structures whose net energy use is zero—exist, and while they are currently few, the number grows each year. While incremental changes to the code are prudent, the cumulative result over the coming decades could be quite remarkable.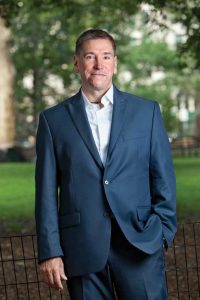 Craig A. Hargrove, AIA, LEED AP, is senior vice-president and director, architecture, with Hoffmann Architects, an architecture and engineering firm that specializes in the rehabilitation of building enclosures. Manager of the firm's busy Manhattan office, he oversees demanding high-performance building envelope projects, leading project teams in developing design details that meet weather integrity, energy efficiency, and aesthetic goals with cost-effective solutions. He may be reached at c.hargrove@hoffarch.com.