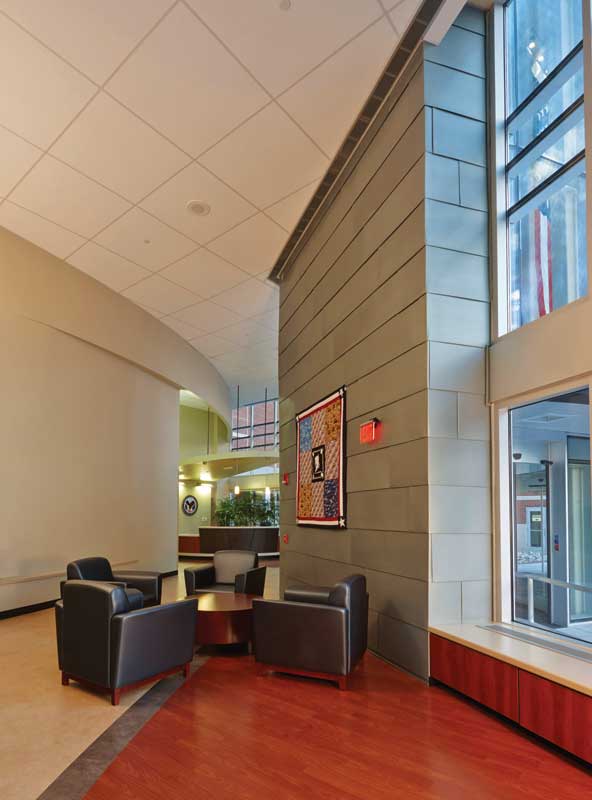 Proper detailing
Zinc, like any other metal roof and façade skin, is best treated as a water-shedding or rainscreen system, working in conjunction with weather barriers to achieve highly functional, long-term solutions. Each zinc manufacturer can provide guidance as to proper detailing. Some key points include the following:
zinc has a high coefficient of thermal expansion and should have accommodations included in the design, such as floating clips and notches for fasteners;
a provision for backside drying and moisture escapement should always be implemented, and a ventilation mat should be used under every zinc roof assembly;
panel clips should not only allow for thermal expansion, but also accommodate the increased depth due to the ventilation mat (typically 6.5 mm [¼ in.] taller than a standard clip);
red rosin paper is not to be used under zinc, as it produces an acidic vapor detrimental to the product;
all synthetic underlayment should be specified as 'high temp;' and
any accessory flashing, cleat, or similar shall be zinc, galvanized, or stainless steel.
The first consideration at any joint should be how to achieve the detail without solder or sealant. Zinc is extremely malleable and durable and lends itself well to traditional details achieved through a high level of craftsmanship. Responsible zinc manufacturers should be willing to help a client achieve proper detailing for any aesthetic, as well as provide installation training to ensure the material is installed correctly, with proper care, and at a high skill level.
When the situation dictates the need for sealant or solder, one should keep in mind:
sealing joints can potentially trap moisture behind the zinc panels, decreasing product life;
when a caulk is necessary, a zinc-compatible, pH-neutral product should be used;
for soldering, it is important to follow individual manufacturers' surface preparation instructions and use a zinc-specific soldering flux;
lead-free, 60/40, and 50/50 are all acceptable solder formulations; and
it is best to use a soldering iron instead of a torch, taking care not to overheat the zinc, as soldering at a high heat can lead to potentially burning through the zinc material.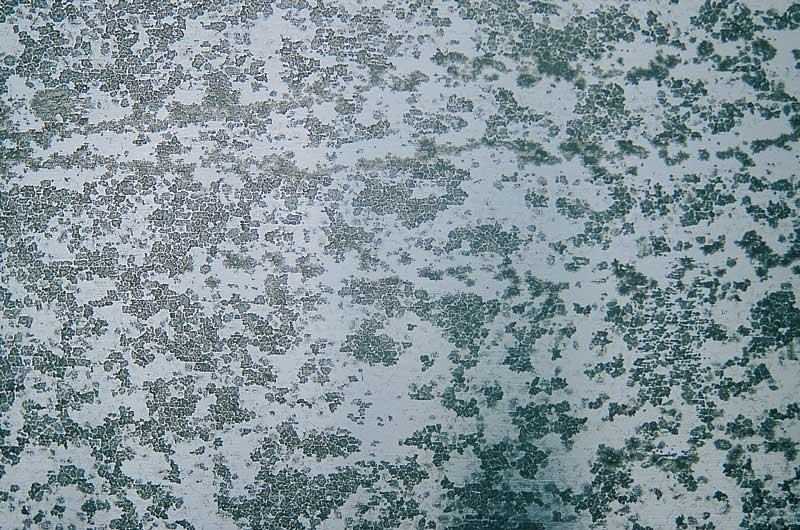 Although there are many ways of properly fabricating and folding zinc, there are two major considerations that should be kept in mind on the fabrication and installation end. Once the material is properly installed, it can withstand brutal climate conditions, from arctic blasts to sub-Saharan heat, but care should be taken to install zinc at over 10 C (50 F), or provisions should be made to heat any material that will be worked in colder temperatures.
Regardless of how warm the material is at the time of fabrication, if zinc is fabricated in the same manner as a steel product, problems are likely to arise. Roll-forming and brake-forming zinc should be done with equipment designed with proper bending radii for zinc. The main consideration for this equipment will be softer bends done at a greater radius.
It is important to ensure any fabricator has a proven track record with zinc and can produce multiple project and customer references. One can also research the best fabricators by contacting the zinc manufacturers; typically, if a fabricator works well with one brand, he or she can fabricate any zinc with a high level of proficiency.
Zinc ages gracefully and provides a beautiful, long-lasting impression. With proper detailing, fabrication, installation, and understanding, a century of service is not out of the question.