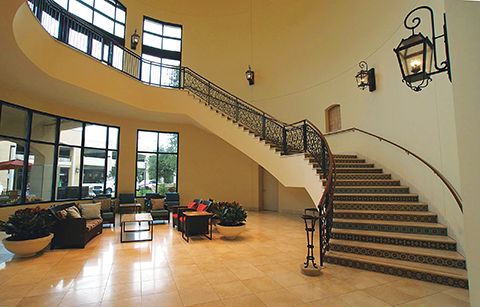 by Donato Pompo, CTC, CSI, CDT, MBA
Lippage is the vertical displacement between two adjacent tiles of a ceramic, glass, or stone installation. When excessive, this can lead to numerous problems, ranging from chipped edges to snagged furnishings and appliances to safety hazards.
There are industry standards for determining whether the amount of lippage is acceptable or excessive. American National Standards Institute (ANSI) A108.02-2013, General Requirements: Materials, Environmental, and Workmanship, Section 4.3.7 ("Lippage−Guidelines, Explanation, and Caution") deals with what is allowable ceramic tile lippage and how to avoid excessive lippage. It states for grout joints that are less than 6 mm (1⁄4 in.) wide, the allowable lippage is 1 mm (1⁄32 in.), plus the inherent tile warpage. For grout joints 6 mm (1⁄4 in.) or wider, this becomes 2 mm (1⁄16 in.), plus the warpage. On the other hand, in the 7.2 edition of Marble Institute of America's (MIA's) Dimension Stone Design Manual (p. 14-3 "Horizontal Surfaces/General Notes," Section 4.0−Lippage) simply says lippage should be limited to 1 mm (1⁄32 in.) for natural stone tile installations.
The challenge in trying to minimize tile lippage has to do with numerous compounding conditions, including the substrate's flatness, which can have significant effect particularly when one is adhering directly to a concrete slab. Per ANSI A108.02-2013 Section 4.1.4.3.1 ("Horizontal Subfloor Surfaces") and .2 ("Vertical Surfaces"), the substrate needs to be prepared before the tile installation such that the maximum allowable variation from the required plane for tiles with all edges shorter than 380 mm (15 in.) is no more than 6 mm in 3 m (1⁄4 in. in 10 ft), and no more than 1.6 mm in 0.3 m (1⁄16 in. in 1 ft).
For tiles with at least one edge 380 mm (15 in.) or longer, the maximum allowable variation from the required plane is not more than 3 mm in 3 m (1⁄8 in. in 10 ft), and no more than 1.6 mm in 0.6 m (1⁄16 in. in 2 ft). If the substrate is too irregular, then it is difficult for the installer to compensate for the irregular surfaces and install the tile in a manner to minimize lippage.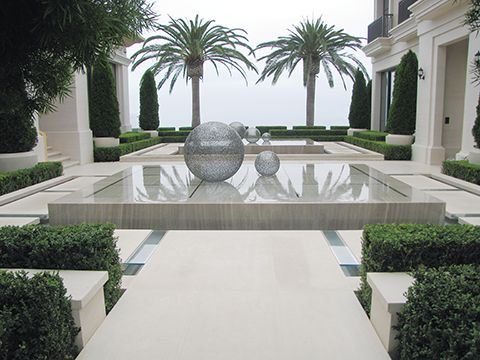 Medium-bed thin-set mortars
There is an erroneous belief among some tile-installers and specifiers who think using a medium-bed thin-set mortar adhesive—which can be applied as thick as 19 mm (3⁄4 in.)—is designed to compensate for substrates excessively out-of-plane. Industry standards for thin-set mortar adhesives, such as Section 2.1 of ANSI A118.4-2012, Standard Specifications for Modified Dry-set Cement Mortar, says dry-set mortars are designed as direct-bond adhesives. They are not intended to be used in truing or leveling underlying substrates or the work of others. (Due to this common misunderstanding, the industry is in the process of eliminating the name 'medium-bed' mortar, and changing it to 'dry-set mortar for large and heavy tile.')
Substrates need to be prepared before adhering tiles. High spots on concrete slabs must be ground down and low spots filled with special patching mortars or cementitious self-leveling mortars to achieve the appropriate flatness or slope. Medium-bed mortars are only meant to be used for large and heavy tiles so they do not sink into the thin-set mortar during the installation; they can also be used to compensate for ungauged tiles that vary in thickness from each other.