Sanitary performance
IMPs are the dominant wall and ceiling materials used in food processing and food storage buildings due to their thermal performance, ease and speed of installation, and ability to withstand daily wash down—all  traits needed for temperature-controlled facilities. Additionally, the developed and overlapping panel joint conditions are resistant to harboring moisture.
Sanitary, clean room, and process areas often have heavier equipment present. Metal facing panels are prone to dents and punctures in these environments. Identifying areas of potential impact and damage risk is important in maintaining the performance of the building.  Measures such as specifying impact-resistant facing as part of the IMP or using concrete block or a poured concrete base in front of the IMP wall in impact-prone areas will contribute to the longevity of the building. A common example is employing precast concrete panels at loading docks where trucks dock against the building and using liner panels at the interior of the dock to maintain cooler dock temperatures. In the absence of heavy-impact likelihood, IMPs have a durability similar to aluminum composite material (ACM).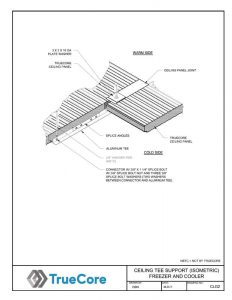 Module widths
The width of IMPs is dictated by the application and specific structural design pressures of a project, as well as the line capabilities of the manufacturer. As a rule of thumb, most projects utilize the widest module of IMP from the specific manufacturer on the project. These widths are 1067-, 1118-, and 1143-mm (42-, 44-, and 45-in.) modules. These wider panels maximize the cost per m2 of steel in production and maximize the daily installed footage on a project, reducing labor and rental equipment costs.  Specifiers often select IMPs with modules of 610 to 914 mm (24 to 36 in.) for aesthetic reasons, as well as for projects with higher wind design pressures. This latter case is because such panels have more joints and require more fastening per m2.
 Pre-painted finishes
IMPs are finished with exterior coatings made from polyester, siliconized polyester (SMP), polyvinylidene fluoride (PVDF), flurothane (II, IV, V), and plastisol.
A range of colors are available, with a handful of standard colors being the most economical and readily available options. Like other pre-finished exterior metal skins, custom color choices can be limitless; however, there is an upcharge for them, and increased lead times can be expected.
Joint and corner conditions
As covered earlier, high bay buildings generally have a vertical orientation where panels are connect along vertical seams and exterior corners have matching sheet metal trim finishing. A common base detail is the insulated panel anchored to a U-shaped galvanized base track. Top of wall condition is similar, either as a parapet with coping or no parapet condition with a fascia or gutter condition flush with roof. Specifiers will need to determine if parapet conditions of greater than 813 mm (32 in.) require bracing on a case-by-case basis. The same factors that inform girt spacing will dictate if bracing is required: design wind speed, panel thickness, and facing gauge. The default trim is surface mounted, color-matching metal trim for window and door openings and building corners and soffits.  For architectural-series IMPs, trimless options are available for pre-formed corner panels, for when the building aesthetic requires a more monolithic tone.
When using the external trim corners versus trimless, it is important to understand the complexity of the building form and number of corners of the building.  Utilizing the surface mounted corner trims allows installers greater field adjustment and ability to negotiate field tolerances.  Field adjustments to the trimless corners are more limited, thus potentially impacting quality, schedule, or potentially both.
Additional applications
Standing-seam and high-rib IMPs are also available for roof applications, as well as composite roof deck systems where single-ply rubber roofs adhere to insulated deck panels. For retrofit applications, specifiers will need to verify the roof design. IMPs can provide a cost-effective, "box-in-a-box" controlled interior environments, perfect for freezers, coolers, and vertical farming as well as cannabis grow rooms.
Final considerations
Design specifications and certifications for IMPs can be found from each manufacturer for fire standards, insurance compliance, thermal performance, air infiltration, water infiltration, and special approvals for select jurisdictions. Most IMP manufacturers have gone through testing to prove compliance with specific criteria required for Date County, FM, and UL, to list a few; however, there may be specific installation requirements if working within these conditions.
Conclusions
IMPs provide an economical, attractive, high thermal performance option for both interior wall and exterior building envelope applications. IMPs, as the authors have covered for example, can be employed in specialized interior environments where thermal performance and sanitation standards are mandatory. Understanding where they are best employed as exterior and installation practices can help the building be constructed closely to the design vision through a predictable process and guarantee a long service life.
Authors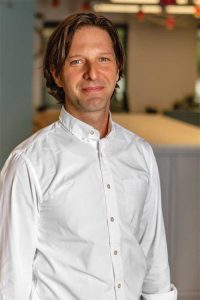 John Koury is a consulting architect for A M King, providing inspiration and guidance for AMK Design Group. With 25 years of experience in the niche markets of food processing, cold storage distribution, and industrial manufacturing, he thrives on complicated design challenges. Koury excels in material selection, functional space layout, and client/constructor interactions. His practice is based on the belief that regardless of the size of the building, it must relate to the inhabitants, users, and the process within.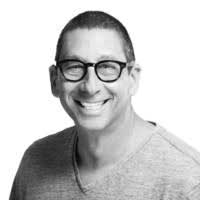 Dean Soll is a partner at Open Concepts, a manufacturers rep firm for the low-temp construction industry.  Prior to Open Concepts, he co-founded TrueCore, an insulated metal panel manufacturer, now a part of the Nucor Insulated Panel Group. Prior to the formation of TrueCore, Soll founded SubZero Constructors in 1997, a nationwide design-build mechanical and insulation contractor serving the cold storage and food processing industries. Soll is a graduate of California State University, Fullerton's School of Business, and a current Master of Business Administration candidate at Clemson University.