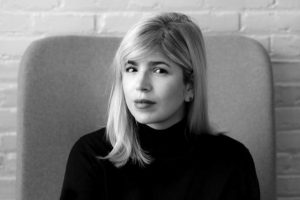 The School of Architecture at University of Illinois Chicago (UIC) has appointed veteran architect and "creative powerhouse" Florencia Rodriguez to serve as director and advance the school's commitment to the intersection of practice and theory.
For two decades, Rodriguez has practiced as an editor, writer, and educator in both the U.S. and Argentina, creating bridges in architectural discourse between the Americas, as well as within the field. She comes to UIC from the Harvard Graduate School of Design, where she was also a Loeb Fellow in 2013. She will assume the directorship in August, pending approval by the University of Illinois board of trustees.
In her new role, Rodriguez will continue to facilitate dialogue across cultures and disciplines in advancement of the school's intellectual vision and commitment to the intersection of practice and theory.
"Florencia Rodriguez is a creative powerhouse with a brilliant design sensibility who will build on this strong foundation and who will work collaboratively with our world-class faculty to propel the school to even greater accomplishments," says Rebecca Rugg, dean of the school's College of Architecture, Design, and the Arts.
As director, Rodriguez will work closely with Rugg, and the School of Architecture faculty, staff, and administration, on all aspects of the school's operation. Her role will also include fostering and strengthening relationships both within and outside the field.
"I am thrilled to be joining the School of Architecture at UIC," says Rodriguez. "I have long admired the School of Architecture's commitment to a curriculum that fuses theory, technology and rigorous research in a way that encourages students to approach architectural ideas with fresh eyes and a deep sense of purpose. I look forward to advancing this vision and adapting it to reflect the ever-shifting cultural, political, and economic realities of contemporary society."