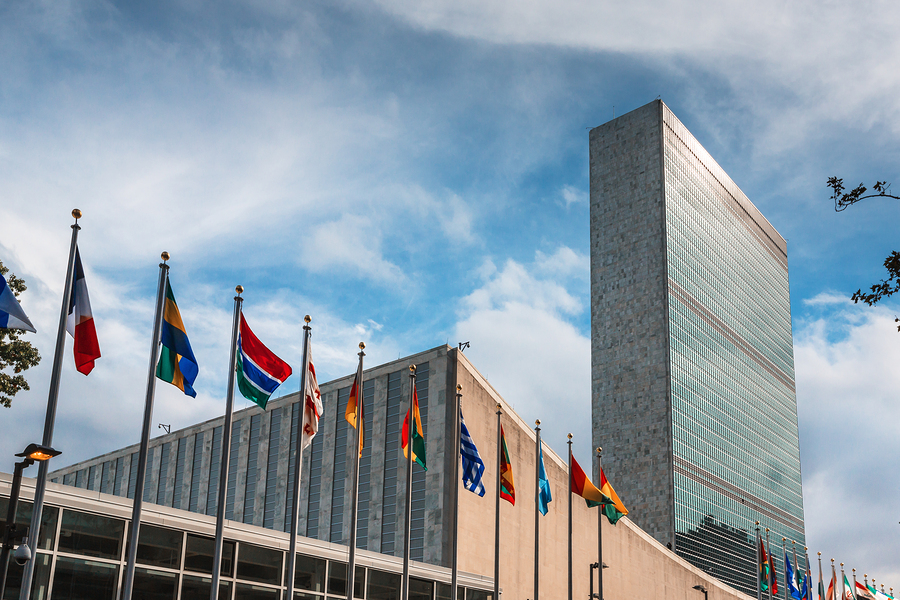 The renovation of the United Nations (UN) Headquarters in New York City received the Honor Award at the National Institute of Building Sciences (NIBS) Sustainable Buildings Industry Council's (SBIC's) 2015 'Beyond Green' High-performance Building and Community Awards.
The renovation project's goal was to be an example for sustainable renovations, to preserve the historic nature of the facility, and to bring it up to current building code levels. The building was originally built in 1950, so it had aged and had an inefficient infrastructure. There were also code-compliance issues and asbestos-ridden materials.
Construction on the renovation started in 2008 and was completed in June 2015. The $2-billion project employed more than 650 contractors, designer, and construction professionals. The campus achieved Gold under the Leadership in Energy and Environmental Design (LEED) green building rating program and the secretariat tower achieved Platinum. The campus is targeted to achieve 50 percent energy savings over existing energy use.
"This complex project set out to tackle multiple high-performance building attributes," said Jim Whittaker, award juror. "In addition to addressing sustainability, the project naturally focused on historic preservation, safety and security, and historic preservation. It certainly provides a glimpse into what is possible."
Other prestigious award winners include the Center for Sustainable Landscapes at the Phipps Conservatory and Botanical Gardens in Pittsburgh, which won the Award of Merit in the high-performance buildings category, and the Efficient Homes Initiative of the Northeast Energy Efficiency Alliance (NEEA), which won an Award of Merit in the high-performance initiatives division.
Each winner will be featured as a case study in the Whole Building Design Guide (WBDG).