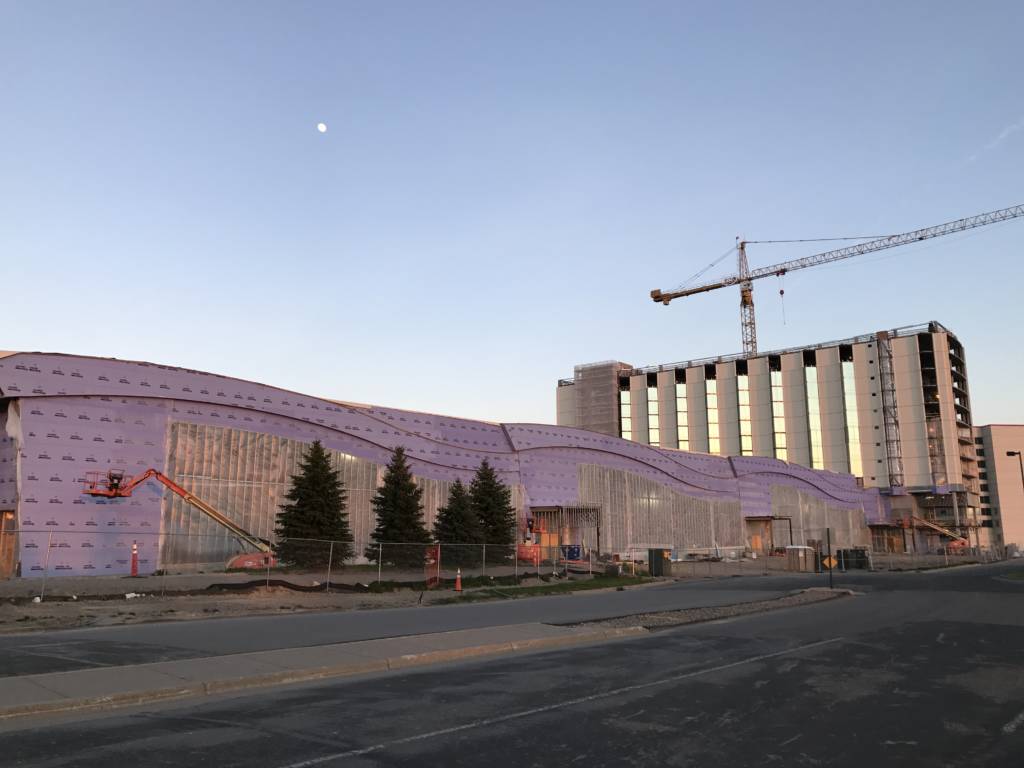 When the National Football League (NFL) announced its 52nd championship game would take place in Minneapolis, Minnesota, professionals in hospitality, commercial real estate, and construction industries in the Twin Cities scrambled to capitalize on the future economic infusion from the big game, slated for February 4.
One of the city's largest Super Bowl-fueled developments was the expansion of the Mystic Lake Casino Hotel. The project included the construction of Mystic Lake Center—a 180-room, 12-story hotel tower connected to a 6503-m2 (70,000-sf) convention center. However, the impending deadline imposed by the game compressed the timeline for design, permits, and construction.
"We needed what I like to call our own 'special teams' unit to enable us to complete the project in time for the big game," says Isaac Kendall of PCL Construction Services, the contractor on the project.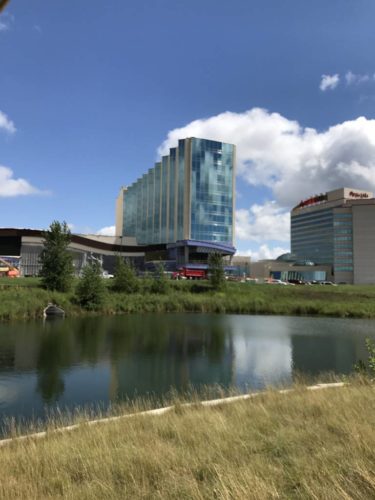 For largescale projects, an efficient strategy to accelerate construction is to complete the building's shell first. This lets the structure become weathertight, allowing interior construction to begin. The design for the Mystic Lake Center called for use of an exterior insulation and finish system (EIFS)—a continuous insulation (ci) assembly and one of the most widely used exterior cladding materials in commercial construction.
To assess fast and effective installation options, the project's contract team consulted Kevin Halvorson, vice-president of drywall with Swanson & Youngdale, a local company specializing in EIFS construction. For quick installation, Halvorson recommended use of prefabricated EIFS panels, which are built offsite in a weather-controlled environment. Initially, Kendall was concerned prefabricated panels would not provide the same quality as their field-applied counterparts—especially when used for a complex installation.
"The Mystic Lake project required floor to ceiling panels that incorporated the windows," says Kendall. "We did not want to give up quality that I knew we could count on with traditional field-applied EIFS, but we also knew that we did not have the luxury of time to use the traditional approach on the entire project."
To ensure the prefabricated EIFS would provide the same level of performance as field-applied panels, the project's contractors tested the process by developing a full section of exterior cladding with an integrated window system. The trial run proved successful. The installation plan was approved by the project's design team as well as the building's owner.
A five-person crew installed 2787 m2 (30,000 sf) of EIFS panels to the 12-story hotel tower in just 37 days. However, due to its curved wall design, the convention center itself required the installation of traditional, field-applied panels, which took 10 workers five months to complete.
Overall, Halvorson estimates the use of prefabricated panels reduced construction time by six months.
"I was amazed at how fast the panels of EIFS were installed on the hotel tower," says Kendall. "Speed was not the only major benefit of this approach. If we had gone the conventional way with field-applied EIFS on the hotel tower, we would not have been able to install the windows until all of the EIFS was completed and the scaffolding was down. Thanks to panelization, as soon as the installation crew completed a section, I could have a caulking team come right behind them to secure the windows in place. Having multiple trades working on the project at the same time was a huge time saver."