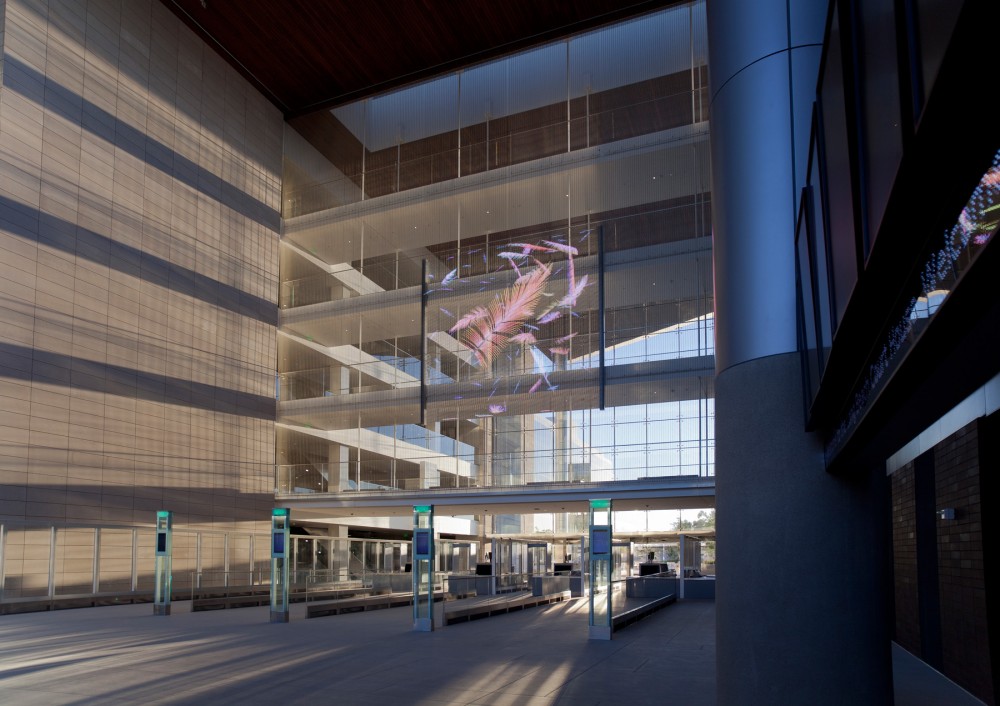 By Steve Culver
A new courthouse in Long Beach, California, is the country's first social infrastructure project procured under performance-based infrastructure (PBI) contracting. Under a public-private partnership (P3), the cost and risk of the Governor George Deukmejian courthouse—including development, design, construction, operations, and maintenance—were transferred from the public sector to a private-sector team. The new 49,330-m2 (531,000-sf) facility replaces the old functionally obsolete building located a block away.
Using a uniquely collaborative process, the facility was built to meet the superior court's needs. Its design objectives blended the need to create a safe and secure environment, while also incorporating an unusual visual art installation. The project's designer, AECOM, determined the best material to meet this challenge was a woven metal mesh, which would integrate light-emitting diode (LED) technology. The material offered a dual solution—it was the 'canvas' for the visual art execution as well as a safety veil, providing a secure environment. The artist, Jennifer Steinkamp, was chosen to design the woven metal mesh façade.
An installation artist who works with video and new media to explore ideas about architectural space, motion, and perception, Steinkamp was the perfect choice to create the permanent art exhibition. The art installation, Murmuration, comprises four woven metal fabric panels, complete with LED 'paint,' reaching 1430 m (4700 ft) with less than a 25-mm (1-in.) thick profile. The stainless-steel woven mesh provides passive insulation from sun, offering the added benefits of solar management, sunshading, daylighting, and improved air ventilation. The material offers 60 percent transparency, leaving the space light and airy, as well as beautiful.
AECOM specified the metal mesh knowing it would provide flexibility and would be installed with fully integrated, design-for-the-piece components. The stainless-steel mesh was woven using industrial-sized looms. LED strips were then interwoven with the mesh at custom intervals according to the artist's specifications. Through the use of LED technology, the artwork employs 3D animation and creates the illusion imagery is floating. The patented image processing and high-performance control system technology offers an exceptional finished image quality. Coupled with the proprietary message display control software, the mesh allows content to be created quickly and easily.
Using the expertise of private-sector team members in the development and design-build process, the group met the goals of the client and project, while delivering the courthouse 11 days ahead of schedule. Meticulous planning allowed for fast-tracking of the design-build process, delivering on the goals established by Long Beach Judicial Partners to create a safe and secure, yet also inviting and creative public space.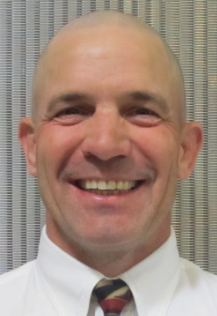 Steve Culver is the director of business development for Mediamesh at GKD. He joined GKD in 2013 and has 25 years of experience in sales and sales management. Culver has a bachelor's of science from Penn State University and can be reached by e-mail at stevec@gkdusa.com.