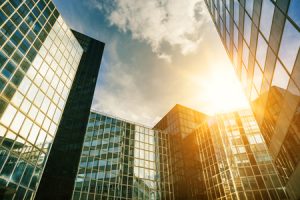 The Council on Tall Buildings and Urban Habitat's (CTBUH's) annual report shows the skyscraper construction momentum of the previous decade was maintained in 2018.
According to the 2018 Tall Building Year in Review report, 143 buildings of 200 m (656 ft) or greater were completed in 2018, including 18 'supertall' buildings of at least 300 m (984 ft), a new record.
China has the most construction of tall buildings, with 88 completions in 2018, for 61.5 percent of the total, the report shows. Second place is held by the United States, with 13 completions.
"Given the rate of urbanization seen in the world—and that we must build the equivalent of a new city of one million people every week to accommodate this growth—it is not surprising that the pace of tall building construction continues," said Antony Wood, CTBUH's CEO.
Last month, the CTBUH announced John Jacobs as its new COO. The newly appointed role is part of an expansion of the executive leadership of the council. As part of his role, Jacobs will focus and direct internal operations and manage staff to support the council's functioning during a period of expansion for the organization.