A look at continuous insulation, past and present
October 14, 2016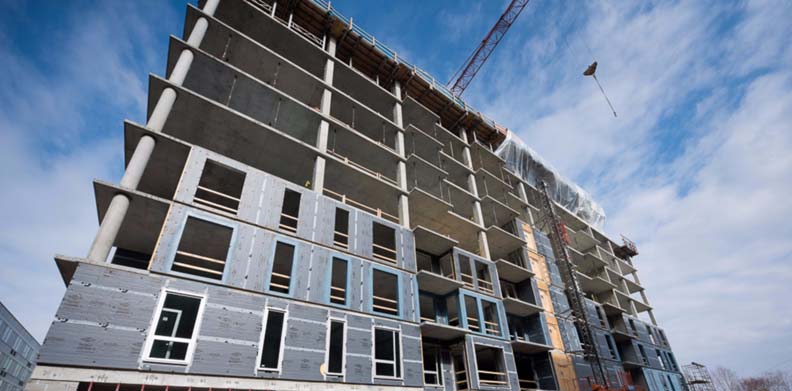 by Nick Scheib
The benefits of continuous insulation (ci) have been known by building scientists for decades. The biggest advantage the design strategy brings to buildings is its achievement of higher thermal efficiency than traditional construction methods—particularly in steel-framed construction.
As with most innovations in the building industry, continuous insulation did not gain traction overnight. Interest in using continuous insulation in steel-framed construction was minimal until the 2000s, when soaring building energy usage, combined with higher energy costs and declining natural resources, prompted changes to the energy codes. The spotlight was now on "insulation that is continuous across all structural members without thermal bridges other than fasteners and service openings."
Over the years, significant changes were made to the International Energy Conservation Code (IECC) and American Society of Heating, Refrigerating, and Air-conditioning Engineers (ASHRAE) 90.1, Energy Standard for Buildings Except Low-rise Residential Buildings, which increased R-value requirements for commercial buildings. Fiberglass batt insulation packed in between steel studs, which reduced the effective R-value of insulation due to thermal bridging, would no longer meet prescriptive code requirements.
The 2010 updates to ASHRAE 90.1 went further, cutting accepted building energy use by 30 percent from 2004. ASHRAE also recommended continuous insulation as a requirement in all climate zones and increased R-value requirements for metal buildings nationwide.
Using innovation to escape the quality/time/cost paradigm
Ultimately, the increasing emphasis on sustainability and energy efficiency had a huge impact on the construction industry. Materials manufacturers scrambled to develop products that would allow builders to meet and exceed the new codes. At the same time, they harnessed that momentum and used it to create innovative solutions.
The time-honored adage, "Necessity is the mother of invention," was never more true than the situation in which the industry found itself during the mid-2000s, trying to figure out how to attach cladding to continuous insulation without using metal Z-grids. This need fueled studies to understand how to properly attach claddings through continuous insulation.
Typically, continuous insulation is installed at greater thicknesses than conventional sheathing materials. Due to the cantilever effect, fastening patterns and methods had to be developed to support different cladding weights and types. To help further, innovations picked up, with the introduction of new multi-functional insulation systems that served as air, water, vapor, and thermal barriers, while reducing the overall thickness of the wall.
This multi-functional solution was capable of doing much more than improving the R-value. Besides stepping up building performance, such insulation systems can:
eliminate construction steps such as installing a membrane or building wrap;
increase the speed of construction;
decrease construction costs;
reduce the number of materials needed (e.g. batt insulation, gypsum board, air/water-resistive barriers); and
decrease energy consumption.
Crafting multi-functional insulation systems to serve as control layers removed several layers in the construction of the wall, resulting in a more sustainable wall assembly. These integrated wall systems have fewer components, simplifying the installation process even further. This is a major benefit for builders considering the ongoing—and growing—concern of a lack of skilled laborers.
Liquid flashing, which provides a better seal around punch openings such as windows and doors and seams or joints of substrates, was another innovation that improved the efficiency of continuous insulation systems. It takes less time to apply than traditional flashing methods, so it reduces installation time and labor costs. It can also seal better than traditional flashing methods, providing enhanced long-term building performance and creating a superior air and moisture barrier.
With the system improvements, insulation manufacturers showed they could troubleshoot issues on the fly. Now, many are beginning to look at an even bigger picture.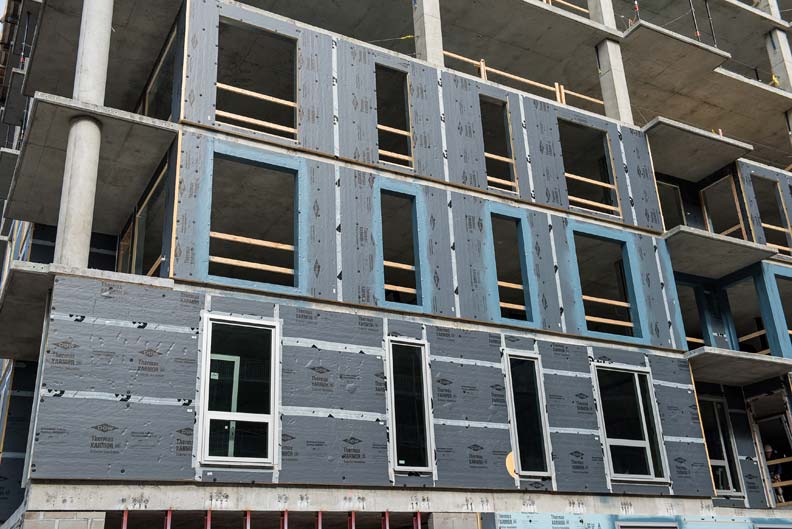 Taking it a step further
When reviewing multi-functionality, manufacturers typically examine how well their own products integrate with one another. However, they have to take another step back to get a more comprehensive view. They must be savvy about how their products interface with other manufacturers' products and systems since wall systems and products do not exist in isolation. For example, how does the wall come together with the window? Are the materials compatible? Can the process be executed in a more efficient way?
Manufacturers also need to know how their systems and products work in situ once the building is constructed. The construction materials may meet ASTM standards, but what happens after that? How does the entire assembly perform? How does the insulation and barrier system perform under different temperatures and situations over the years? To get those answers, manufacturers must go beyond standard testing and measure real-life performance and validate it using third-party testing.
Integrated continuous insulation wall systems have a proven track record of superior efficiency—so much so they can help qualify projects for a variety of credits under the Leadership in Energy and Environmental Design (LEED) program and similar initiatives. These systems have been used successfully on projects nationwide, including many hospitals and university campuses.
Still, while data shows the adoption rate of continuous insulation is outpacing the rest of the construction market (i.e. double-digit growth mainly driven by more stringent energy codes and the green building movement), not everyone has bought into it yet. It generally takes 15 years for products to gain full acceptance by the construction marketplace, and continuous insulation systems are only about eight years down that road.
In the meantime, there is room for growth. In 2015, the U.S. Energy Information Administration (EIA) said buildings consume 40 percent of the nation's energy[1]. Even with all the advances that have taken place within the industry, the need for energy conservation and sustainability will provide the impetus for future innovations to continuous insulation products and systems.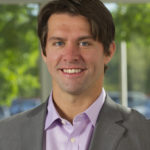 Nick Scheib is the NAA Commercial Construction Marketing Manager for Dow Building Solutions. He earned a master's degree in architectural engineering from Penn State University, and was the recipient of the Dow Pinnacle Award (YSA) for 2012. Scheib channels his passion for innovation and the environment into the development of ever-better energy-efficient building enclosures. He can be reached at scheib@dow.com[2].
Endnotes:
buildings consume 40 percent of the nation's energy: http://www.eia.gov/tools/faqs/faq.cfm?id=86&t=1
scheib@dow.com: mailto:scheib@dow.com
Source URL: https://www.constructionspecifier.com/a-look-at-continuous-insulation-past-and-present/
---