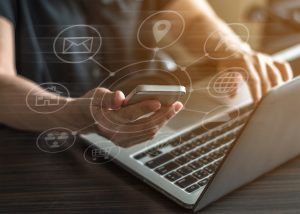 The best analogy for the relationship between artificial intelligence (AI) and the Internet of Things (IoT) is to think of an AI as the brain and connected IoT devices as the body.
Current estimates say the IoT is made up of somewhere between 10 and 30 billion connected devices and is on pace to increase twofold by 2021 and double again before 2025. Financially, the market for IoT devices and data is currently estimated to be around $200 billion. This is expected to go beyond $450 billion by 2020.
In most studies of IoT implementation, the construction industry has been largely overlooked, perhaps due to the sector's off and on relationship with data and technological advancements. Just as one can expect to see increased implementation of AI in construction, building professionals can look forward to the adoption and use of IoT devices in the industry.
In his latest blog on the CSI website, Gregory Ceton, CSI, CDT, talks about the benefits AI and IoT together can provide for facility performance and, potentially, construction project delivery.