HORIZONS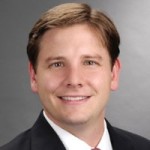 Audwin Cash
Lighting systems are becoming more sophisticated to meet the requirements of building owners. Through innovative and advanced capability, lighting and controls provide code-compliant energy savings while also reducing maintenance and increasing adaptability for future needs. As the industry evolves from a world of devices to an interacting system, concerns about complexity and interoperability arise. Specifically, the interoperability of system components becomes an area of focus—high-level features depend on the functional relationships between luminaires, drivers, and control devices.
Attributes of networked lighting systems include:
dimming;
color-tuning;
remote monitoring;
mobile app connectivity;
rezoning;
task tuning;
system alerts; and
energy reporting.
Whether a centralized or distributed system, these are software-driven features depending on the underlying networked devices to function smoothly. Increasingly, advanced features are available and enabled through light-emitting diode (LED)-based luminaires. To overcome one of the historical challenges with LED lighting, control, and driver compatibility, some practitioners turn to open standards. Given the technology and variety of devices, coordination between multiple vendors becomes complicated and costly. Additionally, once advanced control features are layered onto the network, standards alone will not be sufficient to ensure performance.
There is good news, however. New luminaire systems integrate controls, taking the guesswork out of coordinating and installing smart lighting systems. Instead of simply being installed and programmed, these luminaires and controls were contemplated and designed for each other and validated via testing and qualification long before manufacturing. This significantly reduces specification, design, submittal, manufacturing, shipping, and installation time. The result is lower overall costs and reliable deployment of desired system features.