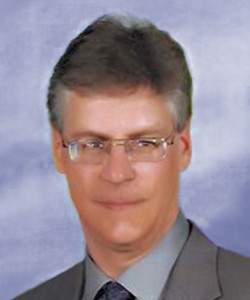 SPECIFICATIONS
By Kevin O'Beirne, PE, FCSI, CCS
You may perhaps be thinking: "Isn't the title of this article a bit over-dramatic? I mean, 'what constitutes the construction contract documents' is about as basic and boring as it gets." However, this is an important topic that is rarely well-appreciated by owners and design professionals, and one few in the design community think much about. In fact, the people who most contemplate this question are probably contractors' attorneys.
Owners and design professionals always hope not to have to deal with lawyers on their projects. The last thing owners and design professionals want is for contractors' barristers to pick through the construction contract documents trying to find loopholes to benefit their client. Imagine that on a project, your client (the owner) and you (the design professional) are engaged in an unpleasant claim with the contractor, who has already retained an attorney. The contractor's lawyer announces, "This claim is over. The provision on which you've based your position—that the matter in question was already part of my client's contractual work—was never actually part of the contract at all, because that item was never part of the contract documents." You can probably feel your stomach drop at the thought.
This is what is referred to as a 'fatal contractual flaw.'
What is a contract document?
Construction 'Contract Documents'—a term usually indicated in their associated contract using initial capital letters—are the written documents defining the roles, responsibilities, and 'Work' (with another initial capital) under the construction contract. They are legally binding on the parties to the contract, usually the owner and contractor. If it is a contract document, the parties are bound by the obligations indicated therein.
Therefore, knowing which of the particular documents constitute the contract documents is very important, and should be indicated at only one appropriate location in the construction contract. The listing of what comprises the contract documents should be complete, correct, unambiguous, and not subject to unintended interpretations. Further, documents that have nothing to do with the parties' obligations once the contract is signed and therefore in effect should not be contract documents.
Where should this all-important listing be located? American Institute of Architects (AIA) A521/Engineers Joint Contract Documents Committee (EJCDC) N-122, Uniform Location of Subject Matter (2012), jointly developed by the AIA and EJCDC with CSI's support, indicates that the preferred location is the owner-contractor agreement. The standard contract documents of the AIA and EJCDC follow suit—see AIA A101-2007, Standard Form of Agreement Between Owner and Contractor (Stipulated Sum), and EJCDC C-520 (2013), Agreement Between Owner and Contractor for Construction Contract (Stipulated Price).
List it once, and once only
CSI's well-known contract-writing axiom, "Say it once and in the right place," is particularly important here, because indicating a requirement at only one location reduces the potential for conflicting provisions. In other words, if one lists what constitutes the contract documents at two locations and the two differ, a court or arbitration board is likely to rule that the governing provision is the one least onerous to the contractor. This may result in an unhappy owner and a design professional who may not work for that owner again.
Unfortunately, the enumeration of the contract documents is sometimes included multiple times in the construction contracts. One of this author's favorite things to look for when reviewing non-standard construction documents (i.e. documents not written by an independent, non-profit organization such as the AIA or EJCDC) is to find each location where the contract documents are listed, as well as the inconsistencies between them. Most people would probably be surprised at how commonly such provisions are included in construction contracts, and how often they differ from other, similar provisions in the same contract.
Even the AIA's 2007 documents do this, no less than in three different locations—in AIA A101-2007 at Articles 1 and 9 (twice in the same document), and in AIA A201-2007, Standard General Conditions of the Contract for Construction, at Section 1.1.1. Worse, there are differences between each of these.
In contrast, starting with its 2002 edition and continuing through the current 2013 edition, EJCDC's Construction Series (C-series) Documents are better in this regard—what constitutes the contract documents is listed only once, at EJCDC C-520's Article 9.
EJCDC C-700 (2013), Standard General Conditions of the Construction Contract, defines the term 'Contract Documents,' simply as: "Those items so designated in the Agreement, and which together comprise the Contract."
EJCDC's approach has thus reduced potential for conflicting interpretations of what comprises the contract documents.