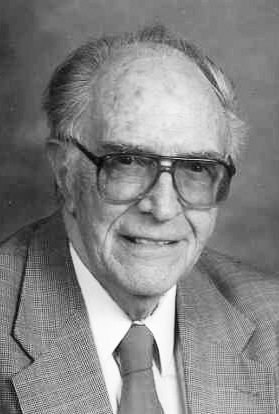 SPECIFICATIONS
Norman F. Jacobs Jr., CSI, CPE
Prudent project documentation is the backbone of construction problem avoidance. It provides a history of events, actions, and inactions during the execution of the contract work; it reflects the parties' intention and performance. Essentially, documentation provides the 'plan' for accomplishing the work, a history of contract modification and interpretations, and changes to the critical path method (CPM) schedule resulting in change orders. The benefits derived from having proper documentation include facilitation of effective management practices and providing a base for avoiding and resolving disputes.
The astute project manager uses detail documentation to support good management practices that confirm conditions encountered, directions received, expressed objectives, and actions required, contemplated, and taken. Unambiguous documentation maintained during the project can facilitate claim avoidance by supporting the resolution of disputes, as this two-part article series explores.
Insightful project managers must manage the documentation of the following items:
contracts;
insurance policies;
submittal log;
daily reports;
correspondences;
e-mail and fax;
payments;
CPM schedule (including all monthly updates);
photos;
meeting minutes;
change orders;
payrolls;
requests for information (RFIs);
architect's site visits reports;
as-built drawings;
equipment logs;
bid estimates; and
testing reports.
What is construction documentation? As paraphrased from Webster's Collegiate Dictionary, the noun "document" is described as having the following two Latin roots: [1] documentation [official paper, lesson, proof], and [2] docere [to teach]. It is defined in the following manner:
a: proof, evidence; b: an original or official paper relied on as the basis, proof or support of something; c: something [as a photograph or a recording] that serves as evidence or proof; 2a: a writing conveying information.
The vast majority of construction documentation starts as a writing or graphic to convey information. Therefore, it is vital the originators of such documentation be aware their creation may rise (or sink) to the role of proof or evidence in litigation. Construction documents are varied and have many purposes, but they should never be enigmatic. Delay, for example, can be documented with time impact analysis (TIA), CPM schedule monthly updates, and narrative reports.
Rules for documentation
There can be negative factors in presenting project documentation. Research through internal memoranda often discloses information critical to the mode of operation of the organization. Therefore, it is important to keep in mind certain rules for the maintenance of proper records for future projects.
Be factual. Written project documents should be factual and to the point. Speculation of unsupported allegations should be avoided.
Be precise. Letters, memos, and reports should be written with sufficient precision so a third party reviewing the document without the benefit of a substantial factual background will not misconstrue the intent of the document.
Be complete. Every change, correction of a deficiency, explanation, or rebuttal of a problem area should be recorded—particularly if the topic of deficiencies or alleged deficiencies has been raised. For instance, how does one document RFIs?
Be impersonal. Unnecessary or unjustified remarks concerning the competence or motives of others should be avoided.
Be careful in comments. It is important to be just as diligent and measured in writing comments on documentation one has received.