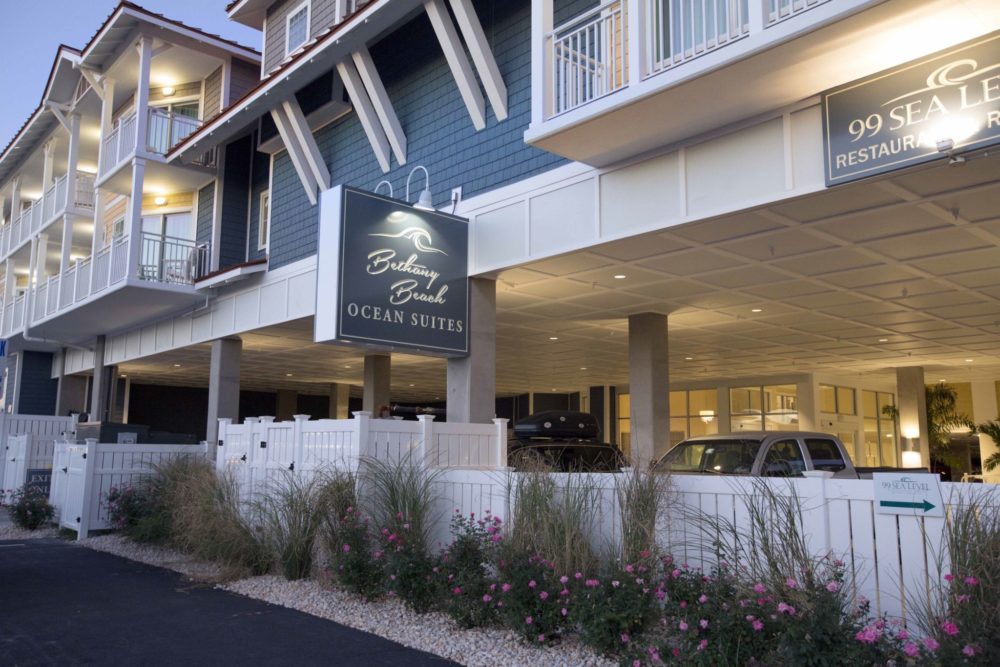 Both the thriving tourism industry and coastal climate had roles to play in the design and construction process of a three-story hotel completed in Bethany Beach, Delaware last year. First, the town's focus on tourism meant it was beneficial for any new building to blend in with the 'classic' aesthetic comprising part of its appeal. Second, the 112-room hotel's proximity to the waterfront meant it was exposed to harsh conditions including intense sun, saltwater spray, and moisture. A durable exterior solution was required to avoid high spending on maintenance.
Garth Enterprises, the project's carpentry contractor, overcame these two primary issues by using a hard-wearing exterior product made of a polypropylene formula. This solution's resemblance to wood shakes allowed the hotel to maintain a rustic appearance, while its high resistances provided the necessary resilience.
The lightweight but rigid product exceeds industry standards in terms of fire rating, fading, and wind and impact resistance, as well as possessing ultraviolet (UV)-inhibitors. It surpasses industry wind test requirements of 258 km/hr (160 mph).
The siding solution has dimensions of 2440 by 214 mm (96 1/10 by 8 9/20 in.), and is composed of 2.5-m (8-ft) panels, which install like single-course siding.
"The single course works better than double-course siding on a 3/12 pitch cut because there isn't a void behind the panel," explains Garth Troescher Jr., the company's vice president.
The product also features a continuous lock system, which provides benefits of its own. This assembly overcomes expansion and contraction through use of full locking tabs with spacers (in place of the typical method involving hooks and tape). It holds the panels in place and allows workers to preserve off-cuts to be used in smaller spaces.
"There are extra nailing holes and you don't need to pre-drill, which saves labor," Troescher says of the system. "It provided a simpler way to conserve waste with fewer panel top cutoffs."
In total, 3019 m2 (32,500 sf) of the synthetic shakes were installed, with blue, gray, and yellow coloring complementing the white polyvinyl chloride (PVC) trim. This further contributed to achievement of the hotel's aesthetic goals, preserving the coastal theme on the exterior in a way that complemented the interior's hardwood floors, bead-board finishes, and themed décor.