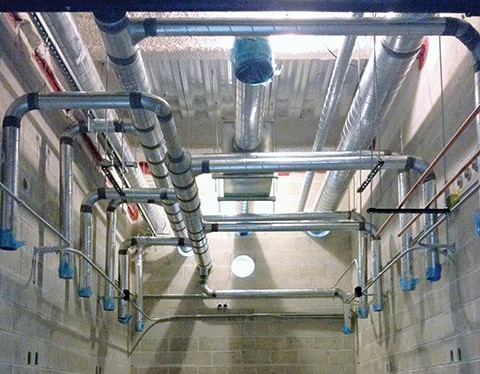 Conclusion
The Chicago project illustrates the emerging role building information modeling is playing in the construction industry, and the vital need for masonry to be part of that process. It shows how clash detection, scheduling, and communications help save time and money while increasing efficiency—all hallmarks of the BIM-M initiative.
Generally, BIM leads to a more collaborative work environment where subcontractors have involvement at early stages, bringing specific trade and craft expertise to the design of projects. As design professionals and specifiers work in evolving project delivery methods (e.g. design–build) and forms of integrated project delivery, it is good to keep in mind the value of early communications and input from sub trades.
BIM-M represents the masonry industry's commitment to ensure its crafts and the materials with which its members work are central to the future of the construction industry.
David Sovinski is the International Masonry Institute's (IMI's) national director of industry development. IMI represents an alliance between the International Union of Bricklayers and Allied Craftworkers (BAC) and union masonry contractors. His experience includes masonry project manager, estimator, and architecture and technology teacher at Indiana University Purdue University Indianapolis (IUPUI). Sovinski has a degree in construction management from Purdue University. He can be contacted via e-mail at dsovinski@imiweb.org.
Scott Conwell, FAIA, ALA, CSI, CDT, LEED AP BD+C, is IMI's director of industry development and technical services. In his 20 years with the institute, he has developed masonry seminars to architects and contractors all over the United States from small in-house seminars to large industry conferences, including upcoming sessions on masonry and ceramic tile at CONSTRUCT 2015. Conwell leads IMI's team on the Masonry Detailing Series (masonrydetails.org)—an online collection of masonry details and technical information. He can be reached at sconwell@imiweb.org.