Water/ice supplies and first aid medical equipment
Another AHJ requirement is provide independent onsite supply or onsite storage capability of potable water supplies for all residents and staff. Quantities include 14 L (3 gal) per resident per day, and 4.5 L (1 gal) per staff per day, for up to five days. On this project, this need is meet by using either the building water supply system, or if incapacitated, by collapsible fabric 'bladder' tanks, which range in size from 13,638 to 954,679 L (3000 to 210,000 gal), which can be placed on-grade (large tanks) or on the roof (small tanks.) In addition, 'adequate' first aid medical supplies are to be stored on site (determined by the director of nursing).
Impact glass in windows
Construction guidelines for healthcare facilities located in Coastal High Hazard Areas suggest minimizing the amount of exterior glass. All glazed openings must also be provided with impact protection in accordance with the building code. The use of impact glazing, conforming to building component and cladding wind load requirements, allowed for providing larger windows that maximized the expansive views and natural daylight, resulting in a much more desired design than a closed-up concrete shelter.
External emergency communication standards
The building was designed with an Emergency Responder Radio System (ERRS), also known as a BDA (Bi-Directional Amplification system) to comply with local fire department standards. This system allows for uninterrupted radio communication within the building, eliminating 'dead zones' that may be created by the concrete structural systems used to resist ultra-high wind loads. It also allows for an exterior direct line-of-sight communication with the 411 radio tower serving the county. The building has a communication system inside that allows for independent zone and/or building wide messaging.
Sheltering capacity
The defend-in-place strategy was planned not just for the 180 residents and applicable staff of the SNF but assumed other scenarios of sheltering up to totals of 482, 632, and 925 occupants. Each scenario provided a 'layout of resident homes' to separately keep independent living, assisted living, skilled, and memory care residents together in the building to maintain their sense of community and maintain familiarity with their 'neighbors' should an event require.
Conclusion
The future is quickly closing in on us. In 2030, all of the baby boomer generation will be older than age 65. U.S. Census figures indicate that "…one in every five residents will be retirement age," by that decade.
This aging population does not want their 'grandfather's Buick' when it comes to retirement/healthcare facilities. They are looking for home versus institutional and hospitality-like environments that will allow them to live life with choice, dignity, and style. Design and construction of needed healthcare buildings in coastal environments can overcome the risks associated with the areas to serve this growing population's evolving desires.
Author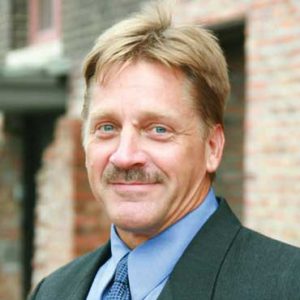 David L. Heuring, AIA, CCCA, LEED AP, NCARB is a partner with RDG Planning & Design, and works primarily in the senior living architecture market as a contract administrator and project manager. He assists the design team contributing code research, design critique, consultant coordination, construction detailing, and quality assurance/quality control, and works with owners and contractors from schematic design through the completion of construction to deliver successful, on-time, and on-budget projects. He has 32 years combined experience as a licensed architect and design-build contractor. He can be reached at dheuring@rdgusa.com.
Contributors
Scott C. Horn, AIA, NCARB, is a partner with RDG Planning & Design, and works primarily in the senior living market as a senior project architect. He can be reached at shorn@rdgusa.com.
Joshua Storm, PE, is an Engineer with Thompson, Dreessen & Dorner Inc. (TD2), and specializes in structural engineering. He can be reached at JStorm@TD2CO.com.