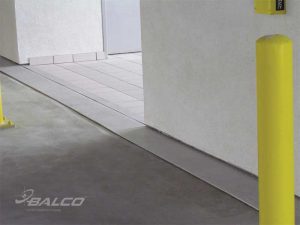 Water barriers are recommended both for exterior and interior applications. For exterior applications, water barriers help seal the building envelope from rain, snow, ice melt, and wind pushing water into expansion joint systems. Ideally, water barriers should be installed in buildings wherever water leakage may become a concern (i.e. exterior walls and floor areas prone to exposure to water from rain or maintenance like pressure washing to prevent water leakage between floor levels).
Extruded base frames provide protection between the adjacent materials and the joints, helping to extend the service life of both.
Aesthetics
The look of expansion joint systems depends on the architect's and building owner's vision. They can get creative and incorporate the expansion joint systems into the design in a visible or stylish way. Alternatively, they can make them as seamless as possible to blend in with the adjacent building material.
Rubberized materials such elastomeric, santoprene, polyvinyl chloride (PVC), ethylene propylene diene terpolymer (EPDM), neoprene, and silicone extruded or room-temperature vulcanizing (RTV) provide a flexible infill between the expansion joint system and adjacent material for a waterproof barrier that also responds to thermal fluctuations, seismic movement, traffic vibrations, or added weight loads. These materials are typically provided in standard factory color options to complement surrounding building finishes.
Metal finishes, especially in aluminum or stainless steel, are the current trend for both exterior and interior applications and can be provided with polished, painted, or anodized finishes. Kynar paints add durability and can match or complement surrounding materials.
There are endless possibilities when it comes to aesthetics. Architects work with both the engineers and contractors to ensure the expansion joint systems not only perform as they should, but also complement the building's design.
Getting set to spec
Structural engineers provide direction to the size of the gaps, expected movement, and placement of expansion joint systems. Architects and specifiers create the template for a project. General contractors follow the design plans, coordinate with suppliers or manufacturers, and perform installation of the expansion joint systems. It is also their job to ensure the appropriate substrate and adjacent materials are in place prior to the installation of the expansion joint system.
Generally, the manufacturers in the expansion joint industry have a standard one-year material defect warranty and a five- to seven-year warranty if it is supplied to certified installers. Periodic maintenance and cleaning of expansion joints serves as an opportunity for a visual inspection. Testing of expansion joints is generally handled by engineering firms on a project by project specification basis. It usually focuses on waterproof applications with the installer present at the tests.
Conclusion
Performance expectations are key to a proper, long-lasting fit for expansion joint systems. It is, therefore, important to include the supplier/manufacturer in the earliest planning stages of the project. They can review designs and plans, meet the project's engineers, architects, and contractors, and visit the jobsite to ensure the selected expansion joint systems will be a proper fit when the building starts moving.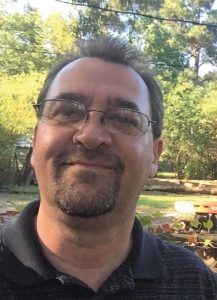 Steve Cooper is vice-president of business development – building safety products, Balco. He has extensive experience in operations, sales, technical, and executive-level management. Cooper works with architects and engineers to develop proper specifications and designs using Balco products on large commercial and institutional projects, including  airports, hospitals, high-rise office buildings, and schools. He is a graduate of the Oklahoma State University School of Engineering and Tabor College of Business. Cooper can be reached at steve.cooper@balcousa.com.