With a wide range of exhibits and sessions, CONSTRUCT & the CSI Annual Convention—scheduled for September 13 to 15 at Rhode Island Convention Center in Providence—has a lot to offer design/construction professionals looking to expand their skills. The annual event is now open for registration online.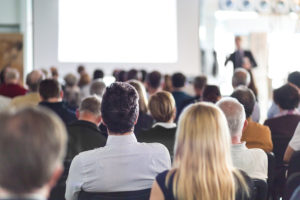 The convention's 2601 m2 (28,000 sf) of exhibit space include more than 200 exhibitors, covering varied building elements such as air barriers, fire protection, coatings, and hardware. Some educational opportunities are available within the Exhibit Hall's Learning Lounges and Learning Pavilion, but offsite technical tours and separate sessions are also on offer.
One member of the CONSTRUCT Education Advisory Council, Perkins Eastman's Nina Giglio, FCSI, CCS, says the event features "a revamped education program with diverse presentation … not to mention the ability to achieve learning units for CSI, American Institute of Architects (AIA), Green Building Certification Institute (GBCI), Building Owners and Managers Institute (BOMI), and International Code Council (ICC), and of course free live product demonstrations in the Learning Pavilion."
Specifically, participants can earn up to:
18.5 AIA Learning Units in health, safety, and welfare (LUs/HSW);
17 BOMI Continuing Professional Development (CPD) credits; and
18 ICC continuing education units (CEUs).
All of the event's more than 40 sessions are eligible for CSI continuing education credits. Sorted into tracks corresponding with attendees' roles in the industry (architects/designers, specifiers, contractors, buildings owners/managers, project managers, engineers, product reps, young professionals, and students), they feature more than 55 speakers.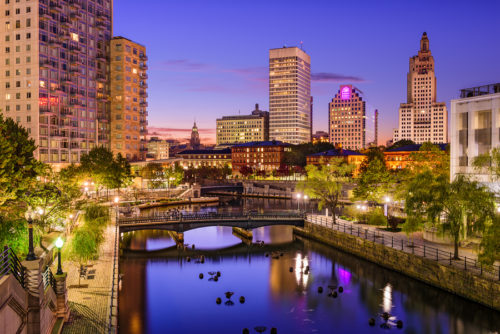 Specific sessions include:
"What Is a Building Enclosure?" presented by Joseph Lstiburek, PhD, P.Eng., ASHRAE Fellow;
"Hands-on Demo of Detailing for a Continuous Air, Water, and Thermal Assembly," presented by Tiffany Coppock, AIA, NCARB, CSI, CDT, LEED AP, ASTM, RCI, EDAC;
"Specifying Target Value Delivery," presented by Beth Stroshane, CSI, CCS, LEED AP;
"Let's Fix Construction: An Interactive Luncheon," presented by Cherise Lakeside, CSI, CDT, and Eric D. Lussier, CSI, CDT; and
"AIA Contract Documents 2017," presented by CSI past-president Lane J. Beougher, FAIA, FCSI, NCARB, Assoc. DBIA, LEED AP, GGP, and Salvatore Verrastro, CSI, CCS, CCCA.
Giglio also described several of the convention's can't-miss networking events, some of which specifically target young professionals and students—industry professionals under age 35 can take advantage of Young Professional Day and the CSI Young Professionals Mixer.
CSI hosts its annual meeting in conjunction with CONSTRUCT, allowing members to participate in specifically tailored events, talks, and tours. There will also be the annual CSI Honor & Awards, highlighting the association's most dedicated volunteers and collaborators.
In addition to online registration, onsite registration will be available at specified times. A complete show preview will also appear in the August 2017 issue of The Construction Specifier.