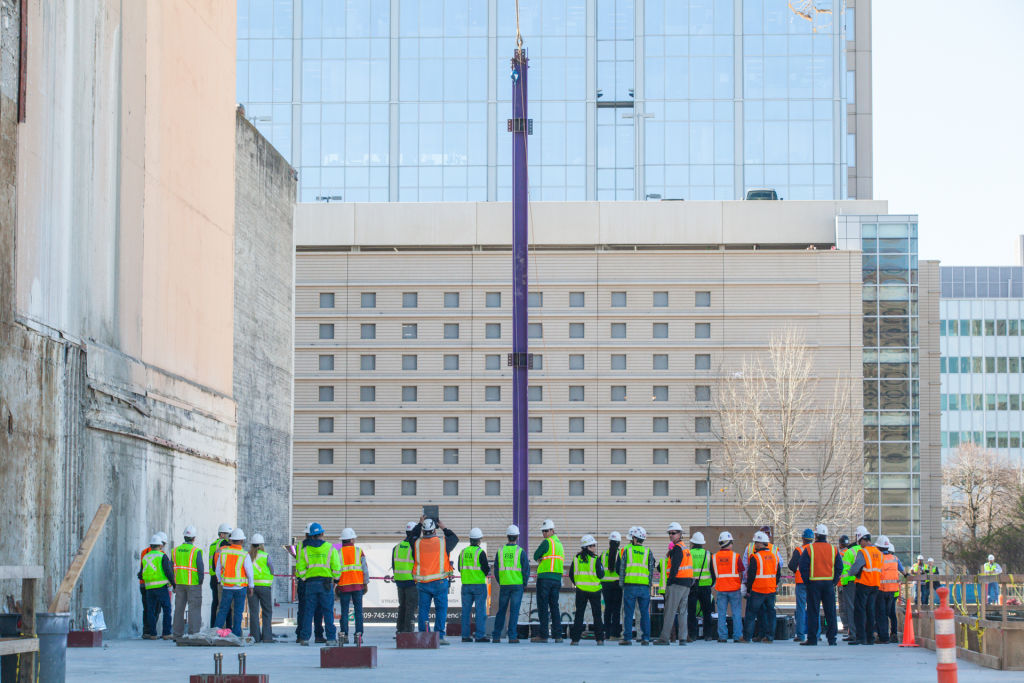 Construction of the new Entertainment and Sports Center (ESC) in downtown Sacramento, California has begun with completion expected next year.
Designed by AECOM, the ESC will not only act as a civic indoor and outdoor space for the region, but it will also be the new practice facility for the National Basketball Association's (NBA's) Sacramento Kings.
Made entirely of steel, the structure's vertical columns will be approximately 40 ft (12 m) tall. Overall, roughly 8165 tonnes (9000 tons) of steel will be used with 880 tonnes (970 tons) on the Kings' practice facility alone. The steel installation for the practice space is expected to last four to five weeks.
"The ESC showcases cutting-edge technology, sustainability, and design to create a civic space open to the public year round," said Jon Niemuth, sports design director for the designer, AECOM. "From utilizing the Delta breeze to cool the building to providing visitors with a digitally-enhanced fan experience, the ESC will set a new global standard for entertainment and sports venues."
The completion date is set for fall 2016 in time for the 2016–2017 NBA season. The project team also includes project manager ICON Venue Group, lead builder Turner Construction, and subcontractor Pacific Erectors.