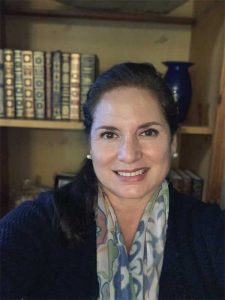 Meet the New CSI Board of Directors—Spotlight on Ivette Ramirez Bruns
Congratulations to the outstanding individuals from across the country who were recently elected to the CSI board of directors and took office on July 1. Meet Ivette Ramirez Bruns, CSI, CCS, who was elected director of the Great Lakes Region.
What are your goals as a member of the CSI board?
First and foremost, I want to be a voice for the CSI Great Lakes Region on the CSI National Board. Every region of CSI has a distinct perspective stemming from the design industry, construction, and product representation in that geographical area. These differences make regions important to chapters as a way of discussing common issues.
As a Hispanic female, I also hope to present a minority perspective on board decisions. When I first started in the design industry 35 years ago, there were not that many minorities, and even fewer females. Luckily, much of this has changed and continues to change. It is from different perspectives CSI can grow and adapt with the ever-changing times.
What are the top opportunities you see for CSI?
CSI was formed as a way to standardize construction documents. So many founding members used their free time to develop and review these documents. This is CSI's strength. CSI needs to be a constant resource for construction documents and adapt as the design/construction industry changes.
There was so much resistance when changes were made to MasterFormat, but it was the best decision CSI could have made, and I applaud all those who stayed true to their vision. CSI needs to continue to change and grow but stay on the forefront of design and construction documents.