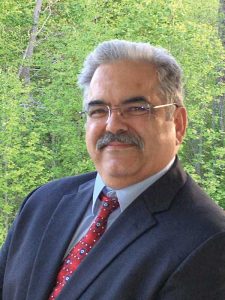 The jury of fellows elevates Gary T. Bergeron, CSI, to Class of Fellows in 2022
Gary Bergeron, CSI, ASHRAE, ASPE.Gary Bergeron, CSI, ASHRAE, ASPE, was inducted into the CSI Class of Fellows at the CSI Celebrates event during the 2022 CSI National Conference in Denver, Colorado, on Thursday, October 13. Fellowship is one of the top two honors bestowed by CSI.
Throughout his 14-year membership with CSI, Bergeron has notably contributed to construction education at the high school, university, and professional development levels, and has been a leader of the Gulf States region, and the Knoxville, Little Rock, and Chattanooga chapters.
In his nomination for the Class of Fellows, the CSI Knoxville chapter noted, "Gary T. Bergeron has performed distinguished service to the construction industry by his unrelenting devotion to education at all levels in support of the design and construction industry. From high school students in the ACE Mentor program to University of Tennessee architectural students to architectural interns, he leads them to grow in this profession.
"He helps people in the construction industry learn how to accurately interpret contract documents and authors technical articles that make complex engineering issues understandable to others in our profession. And he does all these things with humor, kindness, and passion. We therefore resolve that the Institute does hereby nominate Gary T. Bergeron from the Knoxville chapter of the Construction Specifications Institute for Fellowship in the Institute."