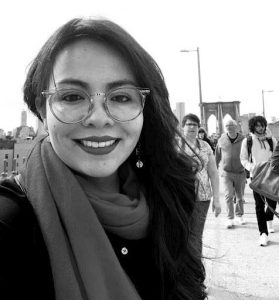 High Score! Katia Isabel Lucey Sanz Earns Tops Honors on the Her CDT Exam
Each year, CSI bestows the Moll-Betts honor on the individual who earned the highest score on the CDT exam. The Construction Documents Technology (CDT®) certification provides a comprehensive program of study for anyone looking to enhance and demonstrate their knowledge of writing, interpreting, enforcing, and managing construction documents. Achieving the highest score on the exam is a testament to the commitment, effort, and comprehension of this valuable resource for project architects, contractors, contract administrators, material suppliers, and manufacturers' representatives.
Here, 2021 Moll-Betts Award Winner Katia Isabel Lucey Sanz shares her perspective on what it took to earn this elite certification and record the highest score.
Looking back at all your preparation, what did it take to earn this honor?
I was focused on learning, using this opportunity to prepare for matters that are closer to reality in the industry than what is usually learned at university, not saying it's not important, just highlighting the practicality of the CDT test.
I always give the best of myself to whatever task or challenge I have in front of me. The CDT test was no exception. I wasn't thinking about winning the award, I was thinking of giving my best. That makes me feel proud and helps grow my confidence and motivation.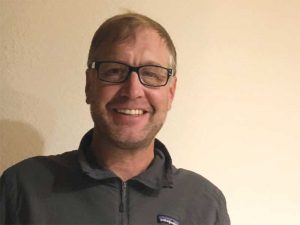 Can you provide an overview of your career, and why you chose to work in this industry?
I'm passionate about architecture, I love how it's half art half science. It's incredible how it shapes societies and the role it has in history, your personal history, and also the history of our world. I've always been thrilled by the complexity of design, from concept to the actual efforts involved in building-up anything out of "earth." After studying architecture, I started getting interested in sustainability, and the impact of materials on human health and the ecosystem. This is where I understood the importance of the specifier's role. I also understand it's not enough with desiring to do sustainable architecture, it requires a lot of research and contractual phases to make it real.
I chose to work in the industry because I love architecture, but I chose to focus on specifications and sustainability because I believe all of us should be responsible for creating a positive impact with our careers.
How did you study/prepare for the exam?
It wasn't only about the test; I wanted to learn and understand every aspect. Going through all the material carefully was important to me. I made a 10-week plan. The first six weeks were to cover all the domains, I mainly used the Project Delivery Practice Guide and the Project Delivery Study Workbook. Weeks seven through eight were to review the most important chapters or those where I had some doubts. Weeks nine and 10 were only for practice tests.
After reviewing all the study materials, which is a lot, I read and studied between 8 and 9:30 a.m. every day (Monday to Friday). I had milestones every week so if I was behind, I just woke up earlier on the weekend so I could finish studying. I think highlighting key concepts and reading carefully instead of a dozen times, was key.
Can you tell me what your plans are for the prize money?
Give it away to charity, especially for orphans and street dogs in Latin America. This is not something I was expecting, and I'd rather give it away to causes that make me happy.